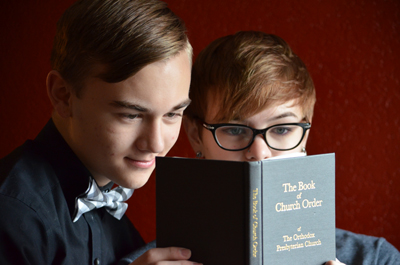 Feature
The 2015 BCO: Now Available!
The 2015 edition of the Book of Church Order is now available. BCO 2015 includes all revisions effective January 1, 2015. It features a new preface, two changes to the Form of Government, and a few corrections. It will be up-to-date until at least 2020.
Every officer in the OPC should have a copy of the Book of Church Order. It contains our standards of government, discipline, and worship, together with suggested forms to be used in connection with the Book of Discipline and at particular services (the solemnization of marriage, the funeral service and interment, and the service of thanksgiving for a church building) and the recommended curriculum for ministerial preparation in the OPC.
Copies of this book may be ordered for $10.00 at store.opc.org (using a credit card and PayPal) or at CCEsec@opc.org or 215-935-1023 (to be billed). A PDF file is also available for free download.
Copyright © 2020, The Orthodox Presbyterian Church. All Rights Reserved.