Today in OPC History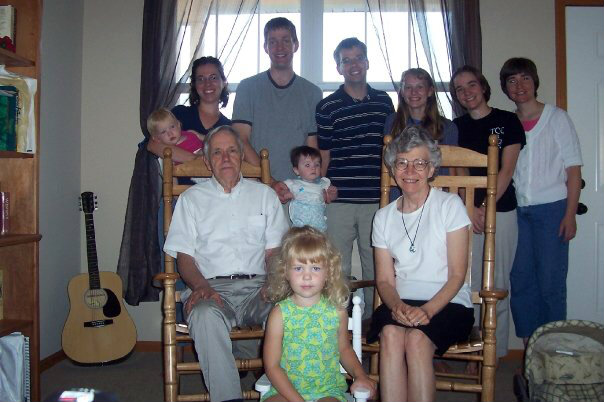 August 15
Richard and Mary Wynja
Richard Wynja, who was born in the Netherlands in 1939, married Mary Male on this date in 1969. Mary is the fourth of seven children of Ben Male, who was an OPC pastor in Colorado and missionary to Lebanon and Egypt.
Dick graduated with a bachelor of art degree from Calvin College in Grand Rapids in 1961. He earned his master of education from Massachusetts State College in Worchester in 1968 and his master of divinity from Westminster Theological Seminary in 1973. On October 18, 1977, Dick was ordained by the Presbytery of the Dakotas and served as pastor of Immanuel OPC in Thornton, Colorado, through 2002—a quarter of a century! Dick and Mary were blessed with six children: Timothy, Stephen, Elizabeth, Luke, Joel, and Carolyn. Great sorrow struck the Wynja family in 1980 when their fifth child, Joel, died when he was two months old. Mary shared the impact of his young life on their family and the support of the church in the January 1989 issue of New Horizons.
Although currently retired in Denver, Dick has served as interim pastor of Bethlehem Reformed OPC in Freeman, South Dakota; Calvary OPC in Volga, South Dakota; and several Reformed Churches of New Zealand congregations.
A writer, Mary wrote a chapter on Harriet Teal, a remarkable women who lived with the Males during her youth, for the newly published book, Choosing the Good Portion: Women of the Orthodox Presbyterian Church . Over the years, Mary penned stories for New Horizons, including one on the benefits children have who grow up in small churches. Mary's late brother, Jonathan, brother-in-law Neil Lodge, and nephew-in-law Lane Tipton all have served as OPC ministers.