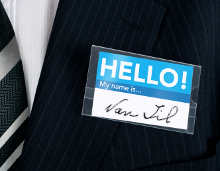 Feature
75th Anniversary Banquet
Members and friends of the Orthodox Presbyterian Church are cordially invited to attend a banquet celebration of God's faithfulness to his church. Mark your calendar for Saturday, June 11, 2011 (5 p.m.) at the Sandy Cove Conference Center in Northeast, Maryland. The Rev. Alan D. Strange will serve as banquet emcee, and the Rev. Donald M. Poundstone is our banquet speaker.
To reserve your seat, contact David Haney at 215-284-1993 or OPC75@opc.org.
Seating is limited for this special event, so make sure to register early. The cost is $25 per ticket.
For those wishing to make this a vacation weekend, housing options are available. A Saturday afternoon of family-friendly activities is planned, as well as worship services on Sunday morning and afternoon.
For more information, please visit the OPC 75th Anniversary Page.