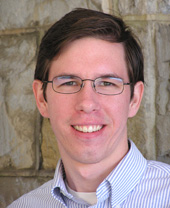 Feature
Intern Deadline Looms - Feb. 29
Patricia E. Clawson
Seminary students and graduates who are considering a pastoral internship over the next year must apply now. Orthodox Presbyterian churches and pastors who would like to mentor a man for the ministry also must apply now. The deadline to apply for summer and yearlong internships is Wednesday, February 29.
Congregations may receive up to $1,100 a month for a summer intern or $1,500 a month for a yearlong intern in matching gifts to help support the intern.
You may find applications and more information about internships on the Internship Program page. You will find applications for both men seeking internships and churches seeking interns.
Please fill out the application and e-mail it to Pat Clawson, ccesec@opc.org, by the February 29th deadline. If you have questions, call the OPC office at 215-830-9424. When the message comes on, hit *828 for Pat Clawson or hit *812 for Danny Olinger, intern director.