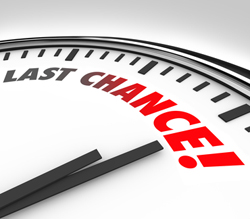 Feature
Last Opportunity to Enroll in MTIOPC
Hurry! Registration deadline to take a Spring course from the Ministerial Training Institute of the OPC is this Friday, Jan. 25.
If you are an OPC pastor, licentiate, man under care of a presbytery, or an elder, don't miss the opportunity to study OPC History with Mr. John Muether, the Westminster Standards with the Rev. Dr. Chad Van Dixhoorn, Ecclesiology with the Rev. Dr. A. Craig Troxel, or the Form of Government with the Rev. Alan Strange.
Classes begin with online reading and writing assignments on Feb. 4. Mandatory face to face classes are held during Intensive Training at Bethel Presbyterian Church in Wheaton, Ill. on May 21-23. Transportation scholarships are available to qualified students.
Applications, financial information, course descriptions, and instructor biographies are available on the MTIOPC page. For questions, e-mail Pat Clawson, MTIOPC coordinator, at CCEsec@opc.org.