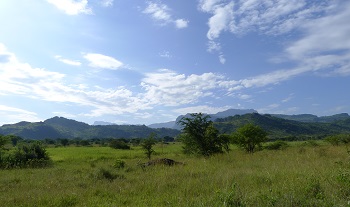 Feature
Teacher Needed for Missionary Kids in Uganda
Do you like to teach, and desire to serve on a foreign mission field? There is currently a need for an individual to serve as a Missionary Associate Teacher at the Karamoja Station of the Orthodox Presbyterian Uganda Mission.
What:
This teacher's first responsibility will be to teach some of the children of our missionaries (affectionately known as "missionary kids" or "MKs") in such subjects as math, science, writing, or art (grades 4, 7, and 9). The teacher will also be welcome to work part-time with Karimojong preschoolers (see KEO, below), and participate in outreaches to local primary schools where literacy, Bible, and English are taught.
When:
Ideally, the teacher will be available to start in September (2014) and stay for 9-12 months; however, a later start date and a stay of as little as 3 months is possible.
Where:
Please visit the OP Uganda Mission's comprehensive website at www.opum.org, where you can find a a carefully detailed Visitor's Handbook (Karamoja Handbook) which is must-reading for anyone interested in serving in this remote region of the world. Visit the Karamajo Education Outreach (KEO) website for more information on that aspect of the work.
Contact:
Those interested in serving are encouraged to contact Martha Wright directly at marthakaramoja@gmail.com to ask for all the details!