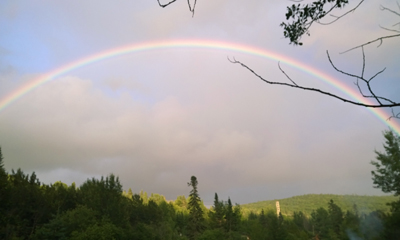 Feature
Summer 2015 Short-Term Missions
Janet Birkmann
There are two ways to approach the summer 2015 short-term missions season: CREATE an opportunity for short-term service at your church, or SERVE as a short-term missionary yourself!
Create a Short-Term Missions Opportunity at Your Church
Is there a ministry, community outreach program, or church building project that your church could undertake if it had the help of volunteers from other OP churches or presbyteries?
In making such a need known, you are providing an opportunity for service for individuals or groups in the OPC who desire to share their time and skills with another church this summer.
In 2014, Providence Presbyterian Church, a church plant in West Lebanon, New Hampshire, made known their need for help fixing up their newly acquired church building, and they were blessed by OPC members from across the country who responded to the call! Click here for full story and photos.
Similarly, Naples OPC in Naples, Florida, requested a team to help them with local outreach, and received a team from New Hope OPC in Green Bay, Wisconsin. Click here for full story and photos.
OP churches and church plants in Michigan, Ohio, New York, Texas, and Wisconsin were also blessed to receive short-term mission teams in 2014!
Contact us at OPCShortTermMissions@opc.org to discuss your needs and ideas and let us help you find a team!
Serve as a Short-Term Missionary This Summer
Opportunities for short-term service in the OPC at home and abroad this summer include:
Team Haiti (June 22 – July 2, 2015)
The Presbytery of S. California is organizing its 10th "Team Haiti" to travel to Haiti to work with OP missionaries to present mini VBS programs at churches on the island of Lagonav. Learn more here.
Team Uganda (June 22 – July 23, 2015)
The Presbytery of S. California is organizing a team to travel to Karamoja to assist the OP Uganda Mission with catechetical instruction, construction, farming, and other projects. Learn more here.
Share Your Skills in Karamoja, Uganda
The OP Uganda Mission invites individuals with medical skills, pastoral interests, teaching experience, and mechanical/construction skills to apply to serve in Karamoja this summer! Learn more here.
"English for Kids" Camps in Quebec (July 2015)
Teams are needed to help St-Marc's Reformed Church in Quebec conduct its annual "English for Kids and Teens" camps, which aim to teach Gospel truth while meeting the interest of local citizens in having their children learn English at a young age! Learn more here.
Teach English in South Korea
The Missionary Training Institute in South Korea needs individuals to help teach English to South Koreans training for missionary service. Learn more here.
Serve at the Boardwalk Chapel (Wildwood, New Jersey)
The Chapel has openings for Volunteer Staff (serving 12 weeks), and House Parents (a couple to function as "Dad and Mom" to staff)! Musicians are particularly needed on this year's staff! Learn more here.
Help Refurbish OP Church Building in Utah
Skilled volunteers needed to help complete renovations to the OP church building in Magna, Utah, the heart of Mormon country. Learn more here.
Evangelism Training in Key West
Travel to Key West for evangelism training with OPC Pastor Bill Welzien, who presents the gospel 3 times each week during the famous Sunset Celebration at Mallory Square! Learn more here.
PHOTO: 2014 "English for Teens" camping trip in Quebec (photo courtesy of Alexander Patocs)
Stay tuned to www.opcstm.org for additional short-term missions opportunities as they become available!