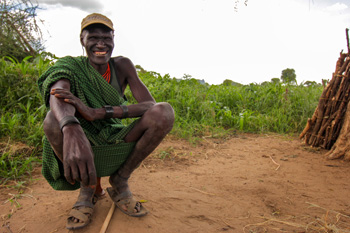 Feature
Are You Tuned In to the OPC S.T.O.R.M. Report?
David Nakhla
Did you know that the OPC has a monthly e-newsletter about short-term missions? It's called the S.T.O.R.M. Report, which stands for Short-Term Outreach, Relief, and Missions.
The latest issue features inspiring reports and testimonials received from some of the hundreds of OPC'ers who served this summer in locations from A to Z - from Asia to Zoar, Wisconsin!
Some excerpts:
We go in thinking that we have all of this knowledge and wisdom to share, but in the end, we are the ones who learn so much … Laura Dowds, Team Uganda
What the Lord called me to was not to convince my student roommates of their need for him with my eloquence or winning personality – my call was to live in obedience and faithfulness to the Lord Jesus Christ... Rachel Gaffin, taught English in Asia
I was deeply humbled not by the pressure to 'save the soul' of this or that child, but by the idea that God would be pleased to include me in His process of salvation at all … Josh Bootsma, Venture Mission
Here is the latest newsletter.
Each month, the S.T.O.R.M. Report provides links to short-term missions news, opportunities, resources, archives, and more at www.OPCSTM.org. This is also the home of OPC Disaster Response news and archives.
PHOTO: Taken by a member of Team Uganda 2015
Contact us at OPCShortTermMissions@opc.org to sign up to receive the S.T.O.R.M. Report!