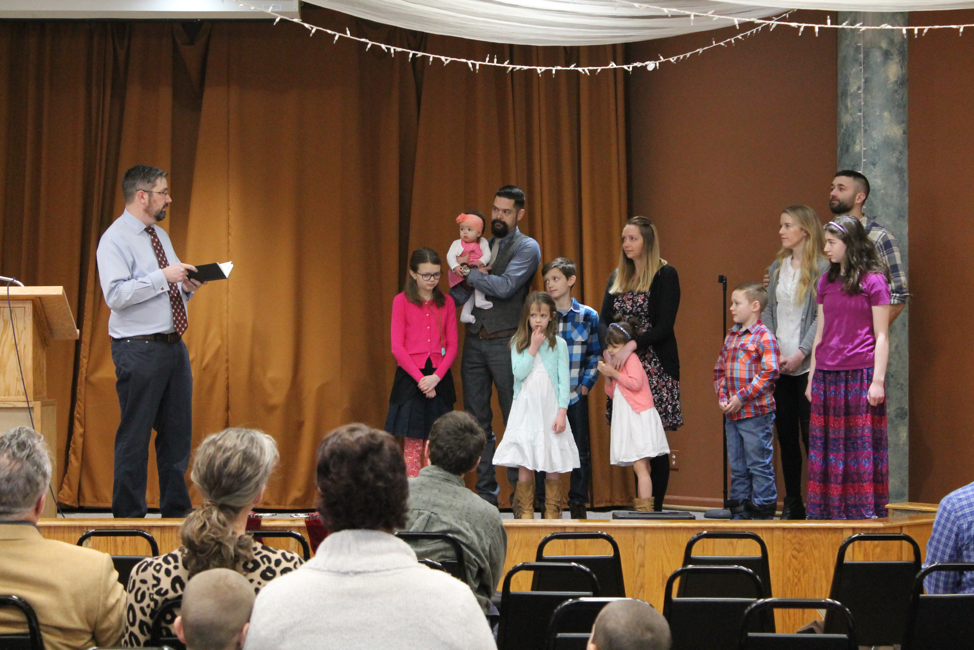 Feature
Growing City, Growing Church
Pastor David Graves
If someone were to ask you which state had the fasting growing population in 2017, which would you guess? Perhaps Colorado? Florida? You may be surprised to learn that, according to the US Census Bureau, Idaho became the fastest growing state by population last year. One official attributed the growth to Idaho's thriving economy and low-cost living. Cities all over Idaho are seeing growth, but the city of Coeur d'Alene has grown the most.
Nestled between snow-capped mountains on the northern border of a beautiful lake, Coeur d'Alene has long been a vacation retreat for wealthy west-coasters. Yet now, with the rising costs of raising families on the west coast, Coeur d'Alene and other northern Idaho towns have experienced an influx of new permanent residents. In fact, Coeur d'Alene Reformed Church—a mission work of the OPC—began when two such families came to Idaho from California to benefit from this low cost of living. While seeking a Reformed church, these families decided to begin a Bible study that eventually grew into the mission work it is today.
Pastor David Graves was installed as the church planter in November 2016. At that time, roughly three-fourths of the then 46 members were from California, and as the church has grown, that proportion has stayed steady. The recent growth has largely consisted of transplanted members of OPCs in California. Alongside of this, as the mission work has become more visible in the community, they have had an increase in visitors not familiar with the OPC who are seeking a Reformed congregation.
On Sunday January 28, 2018 Coeur d'Alene Reformed Church rejoiced over the goodness and faithfulness of God as two non-communicant members made their professions of faith, including Pastor Graves' oldest daughter. In addition, two families joined the congregation, both of whom had also moved from California several years ago. The wives from both families attended high school together! In one of these families, the two oldest children also professed their faith and the youngest daughter received the covenant sign and seal of baptism. CDARC is also in the process of receiving several transferring families (you guessed it, from California!), and three more families new to the Presbyterian church are pursuing membership as well.
Praise God for His blessing on Coeur d'Alene Reformed Church and pray that he would continue to grow this congregation and their impact on the city.