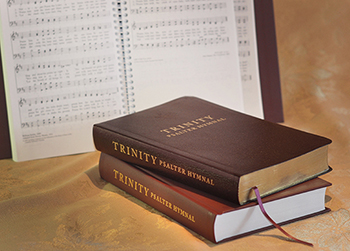 Feature
Trinity Psalter Hymnal on GCP.ORG
Mark Lowrey
Great Commission Publications (GCP) is pleased to announce that it has launched a section of its website dedicated to the new Trinity Psalter Hymnal. As the exclusive distributor of Trinity Psalter Hymnal, GCP has worked with the Joint Venture Board to produce this page, which makes ordering simple and provides a place to add more information about the new volume of hymns and psalms.
You will find more information at www.gcp.org, such as helpful notes to pastors, service musicians, and the congregation on preparing for worship from the Trinity Psalter Hymnal musicologists. A chart outlines the features and benefits of the volume.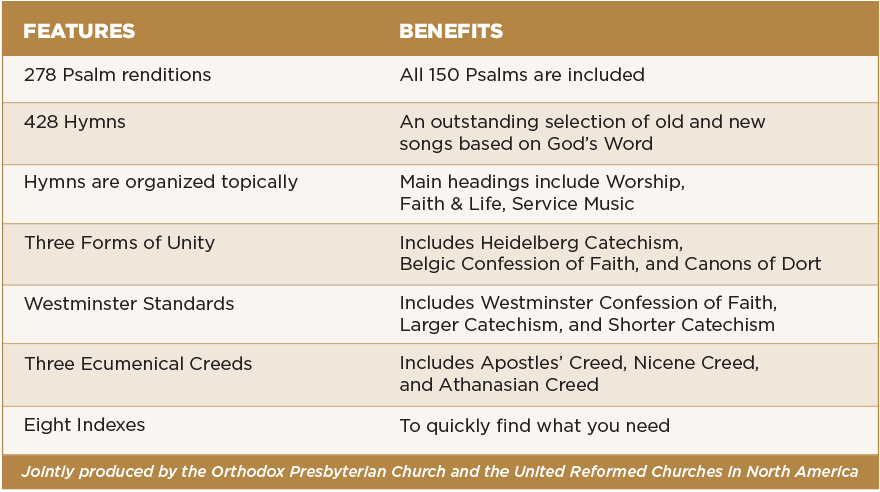 Three editions are available for purchase at these links: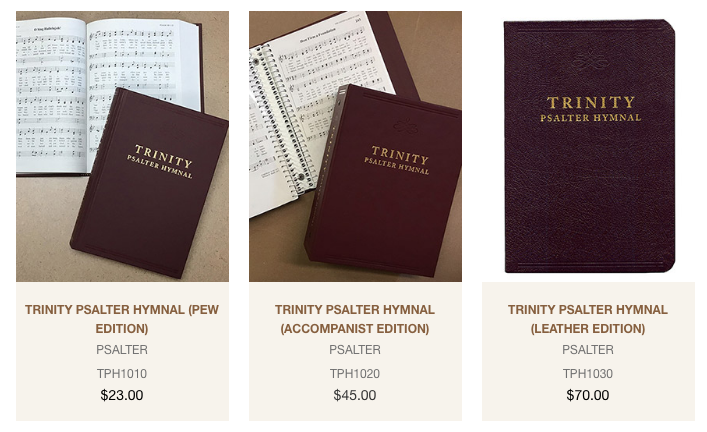 Also available is Liturgical Forms and Prayers, the liturgical book of the United Reformed Churches in North America.
Purchase is also available through GCP's customer service email (customer.service@gcp.org) and phone (800-695-3387). Canadian orders must be processed over the phone or by email.
Great Commission Publications is honored to assist God's people in worshiping our Lord through psalms and hymns.