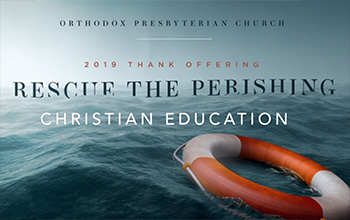 Feature
Thank Offering Video: CCE
The theme for the 2019 Thank Offering is Rescue the Perishing.
We are releasing several videos over the coming weeks to show the church how these much needed funds are put to good use for the building up of the body of Christ.
This special offering supports the work of Worldwide Outreach which is comprised of Christian Education, Home Missions, and Foreign Missions.
Please view the video below and share online and also with your church family as you consider giving to the Thank Offering.
2019 Thank Offering: Christian Education from OPC on Vimeo.