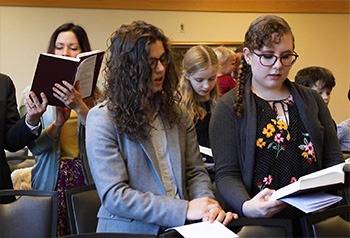 Feature
Thank Offering Video: CHMCE
The theme for the 2019 Thank Offering is Rescue the Perishing.
Through this offering, we support the work of Worldwide Outreach of the OPC. This includes the important work of Christian Education, Home Missions, and Foreign Missions.
This week's video features the work of Home Missions.
Through your giving to WorldWide Outreach, the Committee on Home Missions and Church Extension is able to:
provide valuable training and funding to church planters as they spread the gospel in towns and cities across the United States and Canada
support Regional Home Missionaries who identify and develop new church planting sites and help new congregations find organizing pastors
introduce seminary students to ministry in the OPC
2019 Thank Offering: Home Missions from OPC on Vimeo.