Reviews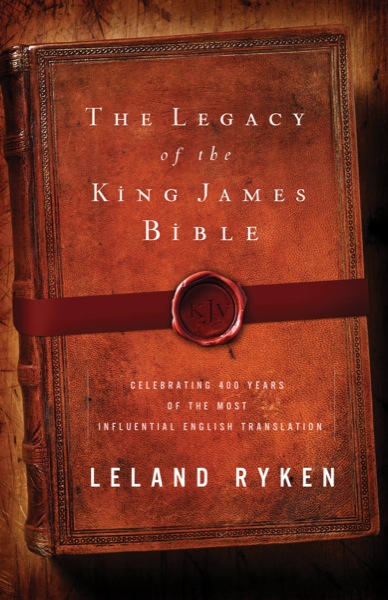 The Legacy of the King James Bible: Celebrating 400 Years of the Most Influential English Translation
Leland Ryken
Reviewed by: Mark R. Brown
Date posted: 09/11/2011
The Legacy of the King James Bible: Celebrating 400 Years of the Most Influential English Translation, by Leland Ryken. Published by Crossway, 2011. Paperback, 272 pages, list price $15.99. Reviewed by OP pastor Mark R. Brown.
Leland Ryken led this reviewer to the ESV. For three decades, I had used and defended the KJV—not for textual reasons, but for literary and historical ones. Memorizing a thousand verses during high school also attached me to the old version. But I tried for the sake of my congregation to adopt a modern language version. First I tried the NASB, but its wooden style repelled me. Then the NIV came in like a flood. But even before Ryken articulated the argument for an essentially literal translation, I was uncomfortable with the NIV, as it departed too much from the KJV. So next I tried the NKJV. One reviewer called it "a new patch on an old garment." The old was better, so I returned to it. Then Ryken's The Word of God in English hit me. Because the KJV's language was increasingly obsolete, he recommended a revised Bible in the King James tradition. His three top choices for evangelical and Reformed believers and churches were the NASB, the NKJV, and the ESV. He favored the ESV because of greater stylistic flair than the NASB and more accuracy than the NKJV. He persuaded me. I have now used the ESV for ten years and have never gone back to the KJV.
As a leading advocate of the ESV, Ryken now writes a book to mark the KJV's 400th anniversary. In The Legacy of the King James Bible, he neither derides it, as many have in recent decades, nor does he condemn it with faint praise.
This book pulsates with the passion of one who loves the old English Bible that God in his providence gave us. He tells the story well of the influence of the KJV on our history, culture, and language. He laments the loss of a common English Bible. He would like to see a worthy successor to the KJV emerge.
Ryken does not believe that the KJV is the best translation for today. He declares that the best way to honor the KJV today is by using a modern translation that perpetuates its translation philosophy and style.
Alister McGrath comes to the same conclusion as Ryken when he says, "The true heirs of the King James translators are those who continue their task today, not those who declare it to have been definitely concluded in 1611!"
Does Ryken then discard the KJV? No, it is a classic and can be used in the classroom and for continuity with the ancient world. But most of the time we need a modern translation. Ryken and this reviewer hope that the ESV grows into the common English Bible for the twenty-first century!