Reviews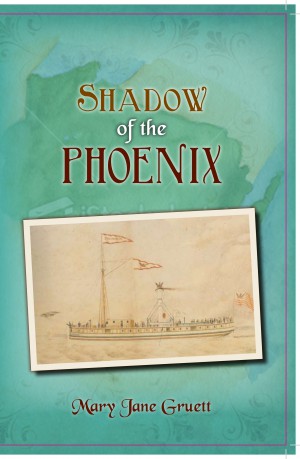 Shadow of the Phoenix
Mary Jane Gruett
Reviewed by: Mary Jo Miller
Date posted: 07/08/2012
Shadow of the Phoenix, by Mary Jane Gruett. Published by Sheboygan County Historical Research Center, 2011. Paperback, 148 pages, list price $15.95. Reviewed by OP member Mary Jo Miller.
Why does life have to be so difficult? How can we endure repeated losses, loneliness, and failure? Many of us live long enough to grapple with such questions, but what if they come to a fourteen-year-old boy? Mary Jane Gruett, a member of Bethel OPC in Oostburg, Wisconsin, has taken a vivid slice of history in which to tell the story of just such a boy, who survives, grows up, and finds hope in spite of tragedy and hardship. Her novel, produced in collaboration with the Sheboygan County Historical Research Center, provides children with an attractive history lesson and a good story.
It's mid-nineteenth century in the Netherlands when Derk's story begins. He is a puny eleven-year-old farm boy. He has a best friend, a faithful dog, and a lot of trouble. His family is poor. Everything stinks, and everyone is hungry because of the potato blight. The civil authorities are persecuting the church. They put Derk's father in prison. His best friend turns against him. And to top it all off, his parents want to emigrate to America—without his beloved dog!
It hardly seems that things could get any worse, but Derk arrives in Wisconsin as a shipwrecked orphan after disaster overtakes the Phoenix, the steamship on which he and his family had traveled from Boston. He meets with many kindnesses as he bounces from one place to another, always working for his keep, but never getting any closer to his goal of the education his father wanted for him.
The story is loaded with authentic details, such as the importance of the Dutch woman's Sunday headdress, how to gut a Lake Michigan whitefish, why a stagecoach horn doesn't need to be very loud, and a practical alternative to traditional medical training. The character development is edifying. Derk has few choices, but puts his hand willingly to all the work that comes his way. When he finally does have choices, he prays for guidance. The anger he has carried since leaving home is finally dealt with as he accepts his new life and country.
Families who read the book together will find lots to talk about. Classroom teachers will find it the basis for a rich unit. Children, the Dutch of any age, and most folks in Wisconsin will find it of interest.