Reviews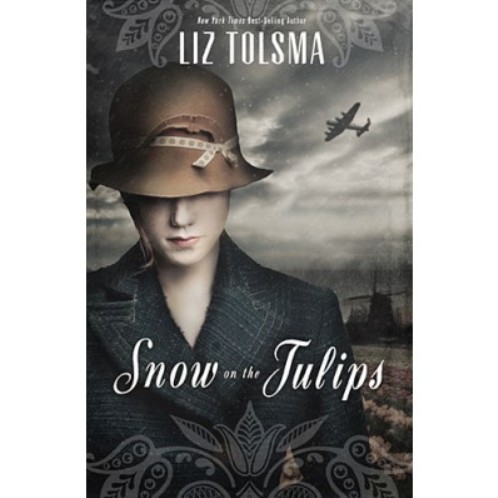 Snow on the Tulips
Liz Tolsma
Reviewed by: Patricia E. Clawson
Date posted: 05/10/2015
Snow on the Tulips, by Liz Tolsma. Thomas Nelson, 2013. Paperback, 336 pages, list price $15.99. Reviewed by New Horizons editorial assistant Patricia E. Clawson.
One page into this historical Christian novel, I was hooked. The story begins in February 1945 during the Nazi occupation of Friesland, in the Netherlands. A dozen Dutch resistance fighters were lined up before a Gestapo firing squad and executed. One miraculously survived.
This is the story of Gerrit, the severely injured resistance fighter, and Cornelia, a woman overcome by fear after the tragic loss of her loved one. Cornelia's younger brother, who is in hiding from the Nazis, discovers Gerrit and brings him to Cornelia's home for her to nurse.
Besides telling a terrific story, this fast-paced book challenges Christians to consider the choices made during war. One person's faith drives him to fight for his country despite the dangers, while another tells the truth no matter what the consequences. Gerrit works for the resistance to protect loved ones and hasten the end the war, while Cornelia, like a tulip covered with snow, wants to hide in her home until the Allied troops free them.
The book raises questions about when it is best to wait for God to act and when to become God's instrument of action. The warfare in this book is spiritual rather than political, yet it is written to give the reader a realistic sense of the dangers of living in an occupied land. Careful research and the weaving of Dutch, Frisian, and German vocabulary into the text helps to authenticate this well-written story. Snow on the Tulips was one of three finalists for the Carol Award, given for the best Christian fiction.
This book is especially compelling because its pivotal moments are based on what happened to the author's family during World War II. She is the daughter of retired OP pastor Neil Tolsma.
This book is the first of a three-part historical series, published by Thomas Nelson. Daisies Last Forever, released in 2014, is about the Nazi's final days in Prussia. Published in February 2015, Remember the Lilies is about a missionary interned by the Japanese in the Philippines. I look forward to reading these next two books, which should continue Tolsma's efforts to give readers well-told stories that challenge our faith.
She has also written a novella, "Under His Wings," which was published in a New York Times' Best Seller, A Log Cabin Christmas. She and her husband are members of an Orthodox Presbyterian church in Wisconsin.