Reviews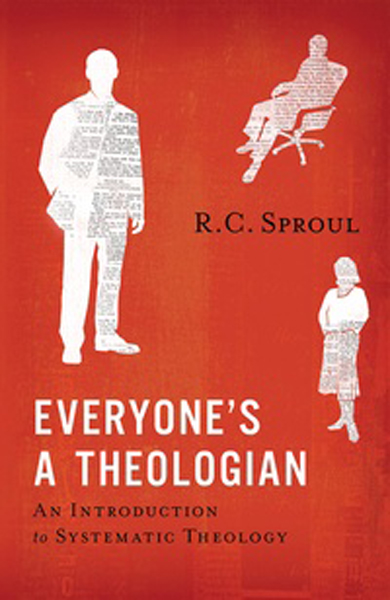 Everyone's a Theologian: An Introduction to Systematic Theology
R.C. Sproul
Reviewed by: David VanDrunen
Date posted: 10/12/2015
Everyone's a Theologian: An Introduction to Systematic Theology, by R.C. Sproul. Reformation Trust, 2014. Hardback, 357 pages, list price $19.00. Reviewed by Prof. David VanDrunen.
Is everyone really a theologian? In a professional sense, of course not, but R.C. Sproul argues that all Christians inevitably engage in theology as they seek to understand the truth that God has revealed to us. The only question is whether we are good theologians or bad ones. Sproul writes this overview of systematic theology in order to steer readers in the former direction, and accomplishes this task quite admirably.
The book is organized into sixty short chapters that deal with nearly all of the main issues of Christian doctrine, following the usual order of Reformed systematic theologies. Consistent with his goal of reaching ordinary Christians, Sproul's explanation of topics is usually clear, concise, and winsome. The text is free of technical scholarly debates and is only lightly footnoted (though most of the footnotes, unfortunately, function as advertisements for Sproul's other books).
This volume should serve many Christians well as a general introduction to biblical, Reformed doctrine. Among many sections that helpfully treat important, but often puzzling, features of Christian doctrine are Sproul's discussion of the relationship between God's justice and his mercy and grace (pp. 68–69) and his practical illustration of how God's justice is displayed in the atonement (pp. 157–58). Sproul frequently seeks to answer the objections of unbelief against biblical truth. Another commendable feature of this book is that it includes a chapter on worship—an important topic that is often absent from Reformed systematic theologies.
Less helpful is the fact that on several occasions Sproul, after describing different views on a given topic, does not explain why his own view is correct—and sometimes does not even identify which view is correct. For example, he takes no position on how sin is transmitted from Adam to subsequent generations or on the millennium (though he does specifically reject the pre-tribulation dispensationalist version of premillennialism and makes comments suggesting a bias toward postmillennialism). Historically, confessional Reformed theologians have differed on these issues, so Sproul's reticence to choose sides is understandable and perhaps properly irenic. Yet his book would have been stronger if had he provided at least some defense of infant baptism and of the "spiritual" presence of Christ in the Lord's Supper. Also, his treatment of the gifts of the Spirit (ch. 35) is weak; some of his claims here are less than clear, and he does not provide a lucid defense of cessationism.
Despite a few weaknesses like these, Sproul has effectively presented the main teachings of Reformed theology as an organized and coherent whole. OP pastors and elders should find this book useful as an educational tool for believers moving beyond the basics of biblical truth into a richer understanding of our system of doctrine.