Reviews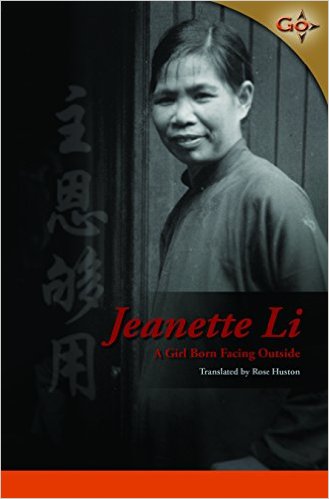 Jeanette Li: A Girl Born Facing Outside
Jeanette Li
Reviewed by: Miriam G. Moran
Date posted: 01/23/2016
Jeanette Li: A Girl Born Facing Outside, by Jeanette Li, translated by Rose Huston. Crown & Covenant, 2014. Paperback, 321 pages, list price $14.00. Reviewed by OP member Miriam G. Moran.
Crown & Covenant has done the church a great service by reissuing this autobiography, first published in 1971 by Banner of Truth. This edition is larger than the original, although the text remains the same. Chapter titles are delightfully illustrated. The foreword to the previous edition is included, as is the translator's preface, along with a new foreword. Appendixes are similar: a brief history of China in the twentieth century, a chronology of Jeanette Li's life, and a sketch of the life of Rose Huston, Jeanette Li's great friend and translator. While it includes a generous selection of pictures, this book omits the map from the first edition.
The subtitle of the new edition is A Girl Born Facing Outside. God brought Jeanette Li to himself through the staff at the Reformed Presbyterian Mission hospital in Guangdong Province, and used her as a Bible woman in the evangelization of her own people.
Even when she was a child, it was evident that she possessed "the breath and blood of courage." She questioned the superstitions of her Buddhist parents, and one night dared to rush at a "ghost" with a stick to see what it really was.
As she learned of the one true God, she became fearless in her devotion to him. With childlike faith, she trusted him to keep her through a lifetime of trials: alienation from her family, an arranged and loveless marriage, estrangement, brutal living conditions in Manchuria (where she was caught in the war with Japan and imprisoned by the Communists), serious illness, persecution, and brainwashing. But when commanded by the Communist authorities to renounce her faith in Jesus, she replied with a statement that typified her life: "I cannot, as many have done, reject the grace of God to me. I cannot refuse his love to me, which is like the love of father and mother."
We can be grateful that her testimony to God's presence and power lives on in this new edition, to inspire and challenge another generation of readers.