Reviews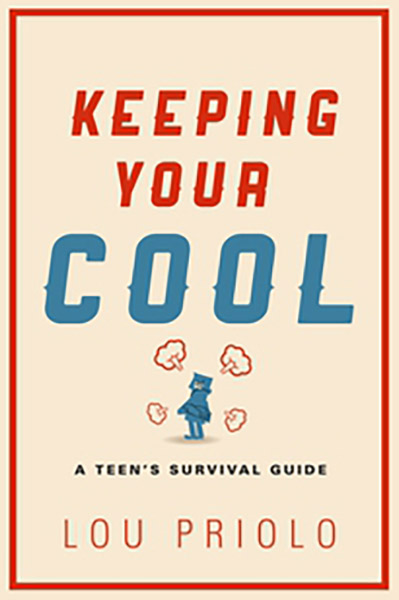 Keeping Your Cool: A Teen's Survival Guide
Lou Priolo
Reviewed by: Kelli Clifford
Date posted: 07/24/2016
Keeping Your Cool: A Teen's Survival Guide, by Lou Priolo. P&R, 2014. Paperback, 256 pages, list price $12.99. Reviewed by OP pastor's wife Kelli Clifford.
Among difficulties in family relationships, perhaps nothing brings pain quite like angry conversations and attitudes. Even in its least harmful form, such as grumpiness or complaining, living with it presents a real challenge. And in our technological and texting age, parents struggle with how to keep lines of communication open with teenagers, much less discuss frustrations with each other.
Enter: Keeping Your Cool: A Teen's Survival Guide, by Lou Priolo. Here is a biblically rich, down-to-earth, and highly practical book written to equip teens to understand anger through the lens of Scripture. Priolo communicates with teens in a respectful, positive way, teaching them to glorify God by listening to and speaking with others in a biblical way.
Priolo, an experienced counselor, writes in a clear, conversational style with humor that should disarm even the most skeptical teen from the first pages. He writes gently and matter-of-factly about the sin that causes our anger. He doesn't beat around the bush, but neither does he beat you over the head.
While written for teens, this book would be useful for any believer to provide clarity on biblical forgiveness and reconciliation. And couldn't we all benefit from a refresher course on how to handle conflict, rejection, and offenses?
Priolo clearly maps out a pathway to deal with these issues. He includes journal entries and diagnostic checklists that one may photocopy. (If your teen is really mad, you just might need to buy some new ink cartridges!) On the journal pages, one answers questions like:
What patterns do I see to my anger?
What do I tend to think and do? Clam up, quietly punish, blow my top, blame, despair, etc.?
What does the Bible say about these actions or attitudes?
How does the Bible direct me to a better response?
Priolo's case studies and sample answers further clarify how to go about working toward change.
He also provides biblical ways that young adults may respectfully talk to their parents about their (parents') sin against them. Another chapter describes how to make a godly appeal in the face of an unfavorable rule or decision. My own kids especially liked that one!
While these tools can help family dynamics, they will also help people graciously navigate difficult conversations in the future with other authority figures, friends, or a spouse.
Depending on the maturity of the young adult, Keeping Your Cool would be suitable for kids twelve years of age or older. It would also generate great discussion in a teen Sunday school, Bible study, or parenting class.