Reviews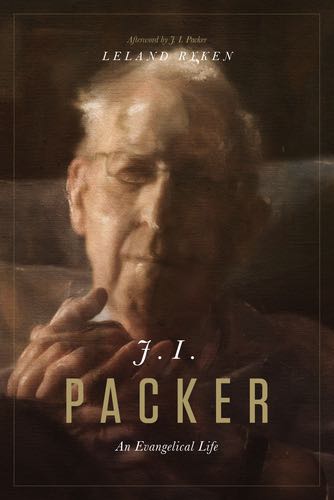 J. I. Packer: An Evangelical Life
Leland Ryken
Reviewed by: Irfon Hughes
Date posted: 11/27/2016
J. I. Packer: An Evangelical Life, by Leland Ryken. Crossway, 2015. Hardback, 434 pages, list price $30.00. Reviewed by OP pastor Irfon Hughes.
It is a tribute to the contribution that J. I. Packer has made to the evangelical world in the twentieth and twenty-first centuries that two biographies have been written about him. This one, by Leland Ryken, was published in Packer's ninetieth year.
Ryken deals with three aspects of Packer's life that are of particular interest to all those who are interested in the global growth of biblical and Reformed Christianity during the last century.
First, Ryken describes Packer's conversion and embracing of Reformed theology, including the discovery, development, and defense of a Reformed world-and-life view. His Reformed perspective originated, not only with his conversion, but also with his discovery of the Puritans while at Oxford University, a bastion of liberal Christianity in the United Kingdom.
Second, Ryken provides a keyhole look into the man himself. Packer is quintessentially English (although he had the good sense to marry a Welsh girl) and moved to Canada, where he has lived for the past thirty-seven years. We get a glimpse of this multifaceted man, including his love of music (both Jazz and classical), his study of writing and preaching, the variety of books he has written or edited, and the magazines to which he has contributed.
The third area which Ryken covers is the abiding theme of Packer's life and work, which illustrates where his passions lie. Throughout his life, Packer has been a man of words, from the Bible to the Puritans to theology to popular publications. He has played a major part in the editing of Christianity Today, and was an associate editor of the English Standard Version, which has become the version of choice for most English-speaking congregations in Reformed churches. Some of his books are true classics, such as Knowing God (translated into numerous languages), A Quest for Godliness (titled Amongst God's Giants in the U.S.), and his first book, Fundamentalism and the Word of God, which was a best seller way back in the 1950s!
Although a peace-loving man, with a sweet personality, Packer has been, as Eliphaz says in Job 5:7, a man born to trouble as the sparks fly upwards. The chapter on "Controversies" at the end of the book is enthralling, demonstrating this reality. Some of his valiant struggles have remained with him to this day. That chapter shows us that standing for the truth in the public square comes at a cost.
Whilst it is hard to write a biography so close to the subject, Ryken has done well in covering some of the important Christian events in which Packer played a significant part. This is the record of a man whose orthodoxy and intellect make him one of the giants of the last century, without being a hagiography. His example of godly commitment to his denomination is a great example to us. Indeed, he is one of God's giants, a Puritan born out of time, and still valiant for truth!