Reviews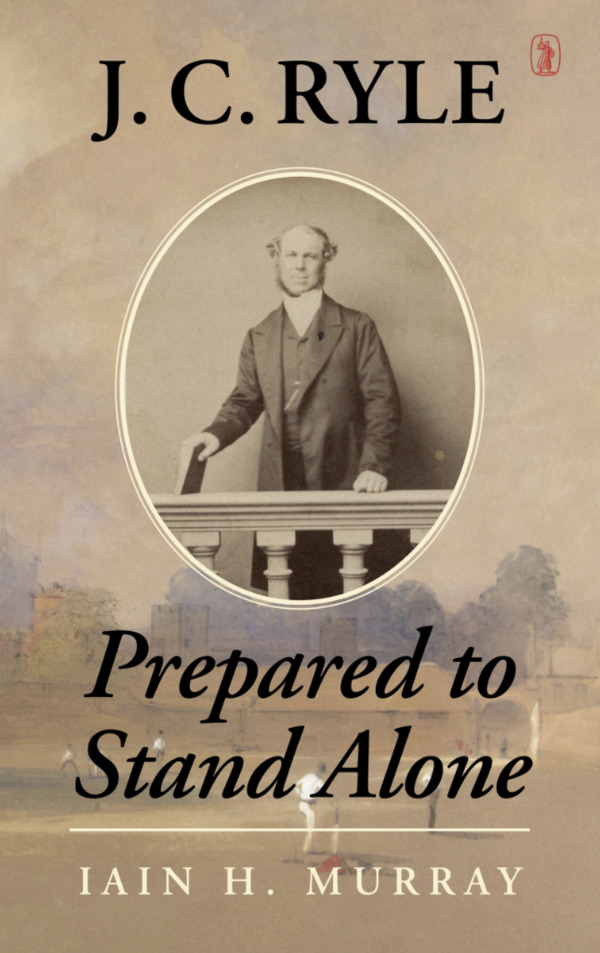 J. C. Ryle: Prepared to Stand Alone
Iain Murray
Reviewed by: Brian De Jong
Date posted: 08/06/2017
J. C. Ryle: Prepared to Stand Alone, by Iain Murray. Banner of Truth Trust, 2016. Hardback, 275 pages, list price $28.00; paperback, $18.00. Reviewed by OP pastor Brian De Jong.
When John Charles Ryle died on June 10, 1900, his life's work was already being dismissed as a relic of a bygone era. For the next half century, Bishop Ryle was largely forgotten and his books gathered dust. Since then, interest in Ryle has gradually increased as his works have been reprinted and biographies of him have been written.
Last year another Ryle biography appeared—J. C. Ryle: Prepared to Stand Alone. It was written by arguably the finest Reformed biographer of our time, Iain Murray, and it does not disappoint. In certain respects, this is a more mature treatment of Ryle. While earlier biographies focused on the narrative of Ryle's impressive life and ministry, Murray has written a more analytical biography. He labors to take into account the theological milieu of Anglicanism in the latter half of the nineteenth century. By placing Ryle within the context of his own church and cultural setting, Murray brings out the tragedy of those times and the greatness of this man, who remained steadfast and immovable in the truth of the gospel.
Following a chronological outline, Murray paints portraits of the various chapters of Ryle's life. He doesn't give blow-by-blow accounts, but shows us the man and his heart in a very personable way. In addition, Murray provides a valuable critique and analysis in the final chapter, "What Does Ryle Say for Today?" Murray isn't afraid to be critical of Ryle at points, though he obviously admires his subject profoundly. A unique aspect of the biography is its use of photographs of Ryle and the environs in which he ministered—some taken by Ryle's wife.
What will make this biography even more interesting to Orthodox Presbyterians are the striking similarities to the experiences of J. Gresham Machen. Although separated by an ocean and living in different generations and ecclesiastical settings, both of these great men suffered for their defense of the gospel and their opposition to theological liberalism. Who would deny that Machen was "Prepared to Stand Alone"? Ryle was like Machen in his love for the gospel, a commitment to Reformed theology, an abhorrence of higher criticism and its effects upon the church, and a willingness to live "contra mundum," even within the confines of the visible church. One last similarity is the clarity of their writing styles. Though both men possessed brilliant intellects, their ability to make the truth plain and compelling sets them apart from many other authors in the history of the church.