Reviews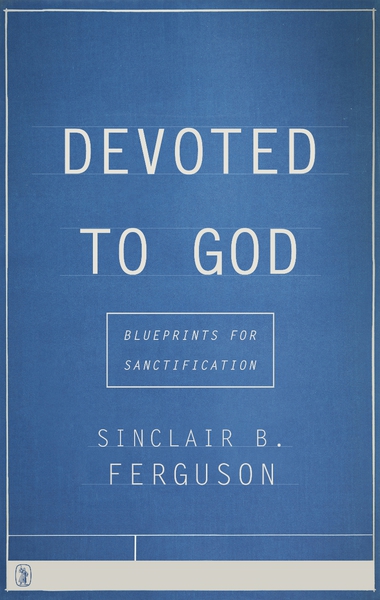 Devoted to God: Blueprints for Sanctification
Sinclair B. Ferguson
Reviewed by: Arthur J. Fox
Date posted: 09/17/2017
Devoted to God: Blueprints for Sanctification, by Sinclair B. Ferguson. Banner of Truth, 2016. Paperback, 296 pages, list price $18.00. Reviewed by OP minister Arthur J. Fox.
This book takes time to digest. It is written, says the author, "to provide a manual of biblical teaching on holiness developed on the basis of extended expositions of foundational passages in the New Testament" (p. ix). This is not a how-to-be-holy book. This is a book on how God has provided the resources of Christ to make us holy, what those resources are, and how we are to use them to grow in holiness. If the book is read correctly, the reader will find his thinking on holiness guided and expanded by an increased knowledge of "passages that describe sanctification rather than passages that command it" (p. 10). It follows the principle that the commands of God to be holy are based on what God has done in Christ to make us holy.
Ferguson exposes the reader to ten foundational passages of Scripture that teach that transformed lives require renewed minds that understand what the gospel is and how it works holiness in us as we believe it and live on the basis of it. Each of the chapters focuses on one of these passages that reveal the spiritual resources God has given in Christ that help make us holy.
This book is very encouraging because it points to union with Christ as the foundation of holiness. All that Christ has done in redemption and earned for himself as a man has by God's grace been made ours, including his holiness. This is not a book to be read quickly. Read it with pen and journal at hand, so that the information will become truly yours. And then ask God to make its lessons part of your life.