Reviews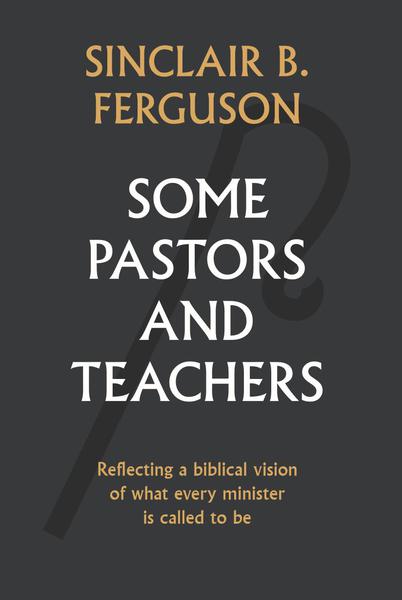 Some Pastors and Teachers: Reflecting a Biblical Vision of What Every Minister is Called to Be
Sinclair B. Ferguson
Reviewed by: Arthur J. Fox
Date posted: 09/09/2018
Some Pastors and Teachers: Reflecting a Biblical Vision of What Every Minister is Called to Be, by Sinclair B. Ferguson. Banner of Truth, 2017. Hardcover, 824 pages, $35.19 (Amazon). Reviewed by OP minister Arthur J. Fox.
This book can be described as a toolbox. Ferguson himself says in his introduction that he hopes readers will feel free to dip into it "here and there" (xiv). It is a collection of his own articles published in the last thirty or more years of his career. Its purpose is to provide pastors and teachers with guidance about what to focus on in their ministries.
It contains thirty-nine chapters, plus an epilogue, in five sections. It is a very big book, containing lessons from men like John Calvin and John Owen and showing how the Puritans ministered as pastors and teachers.
In a section on "The Pastor and Teaching," Ferguson covers essentials like the Bible's view of itself and biblical theology, and also gives an overview of Reformed theology and its relationship to biblical theology. Finally, there is a section on "Preaching" that begins with a transcript of a sermon by Ferguson, by which he demonstrates how to preach a Christ-centered sermon.
I cannot say enough about how practical this book is and how easy to understand. I found my own preaching critiqued. I learned things that will help me to counsel people and how to preach Christ-focused, expository messages that center on the gospel every time. One example will have to do: Ferguson urges the preacher to make sure our people see that there is no good thing in them by nature (Rom. 7:18), but that in Christ they have been justified and cleansed so that their glorification has begun (543).
Pastors and teachers: This book is full of Christ and his gospel. Pick it up and read it, and be encouraged. Lay people, you can read it too, with profit for your own growth in Christ. You just might find ways to understand your own pastor's sermons and encourage him to be faithful. (Why not give it to him as a gift?)