Reviews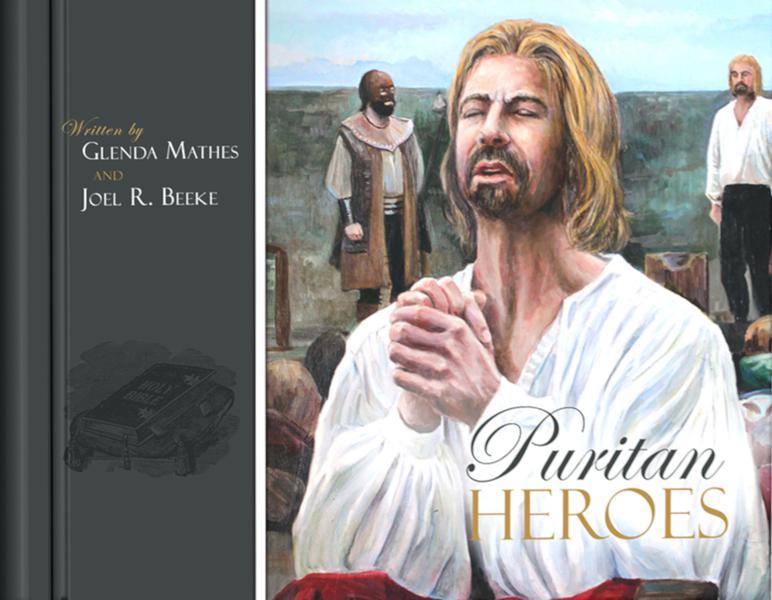 Puritan Heroes
Glenda Faye Mathes & Joel R. Beeke
Reviewed by: James A. La Belle
Date posted: 12/15/2019
Puritan Heroes, by Glenda Faye Mathes and Joel R. Beeke. Reformation Heritage, 2018. Hardcover, 190 pages, $18.00. Reviewed by OP pastor James A. La Belle.
Like its predecessor, Reformation Heroes (Kleyn and Beeke, 2007), Puritan Heroes is a keeper. This volume of church history introduces its readers to the Puritan forebears whose writings and sermons shaped the Reformed theology and worship we continue to enjoy today. It raises some of the theological convictions the Puritans held, and it references some of the books they published, but its intention is to introduce us to the Puritans themselves. The question it seeks to answer is, "Who were the Puritans?" In reply, it introduces us to twenty-one of the most well-known and beloved Puritans, mostly in England but also in New England. And it does so in a lively and engaging way that makes it an exceptional and accessible treatment for all ages.
Each Puritan is introduced with a historical account taken from his life in order to show us that the Puritans were real people with family struggles and personal challenges just like ours. Theological convictions held by the Puritans are discussed within the real-life context and trials that gave rise to them. When one of their published works is referenced, we're also told something of its background and the benefit it brought to Christ's church. In other words, Mathes and Beeke never lose sight of the goal of inviting us to get to know the Puritans themselves. Likely, we've already learned from their writings; but the authors believe there's also much to learn from their lives as heroes, people who do "the right thing in ordinary circumstances." Mathes and Beeke want us to appreciate the humanity of the Puritans (weaknesses as well as strengths) and to see that their lives hold timely lessons for us today, when doing the right thing is difficult, costly, and, for some, deadly.
The manner in which this goal is accomplished is really quite beautiful. The book is top-notch quality in paper, binding, graphics, and text. It's a perfect conversation-starter for the coffee table but works just as well for an evening read-aloud with your children. The inside covers are printed with a pictorial timeline of the lives of the Puritans in tandem with the important historical events that distinguished them. Additionally, three appendices augment the volume nicely. The first gives a helpful glossary of terms relative to the Puritan era, the second gives a more detailed timeline, and the third provides study questions for each chapter. My favorite part of the book, however, is the concluding chapter, which gives ten lessons we can learn from the lives of the Puritans.
The reader will be richly rewarded, not simply historically, but practically, which is the goal of all worthwhile study.