Reviews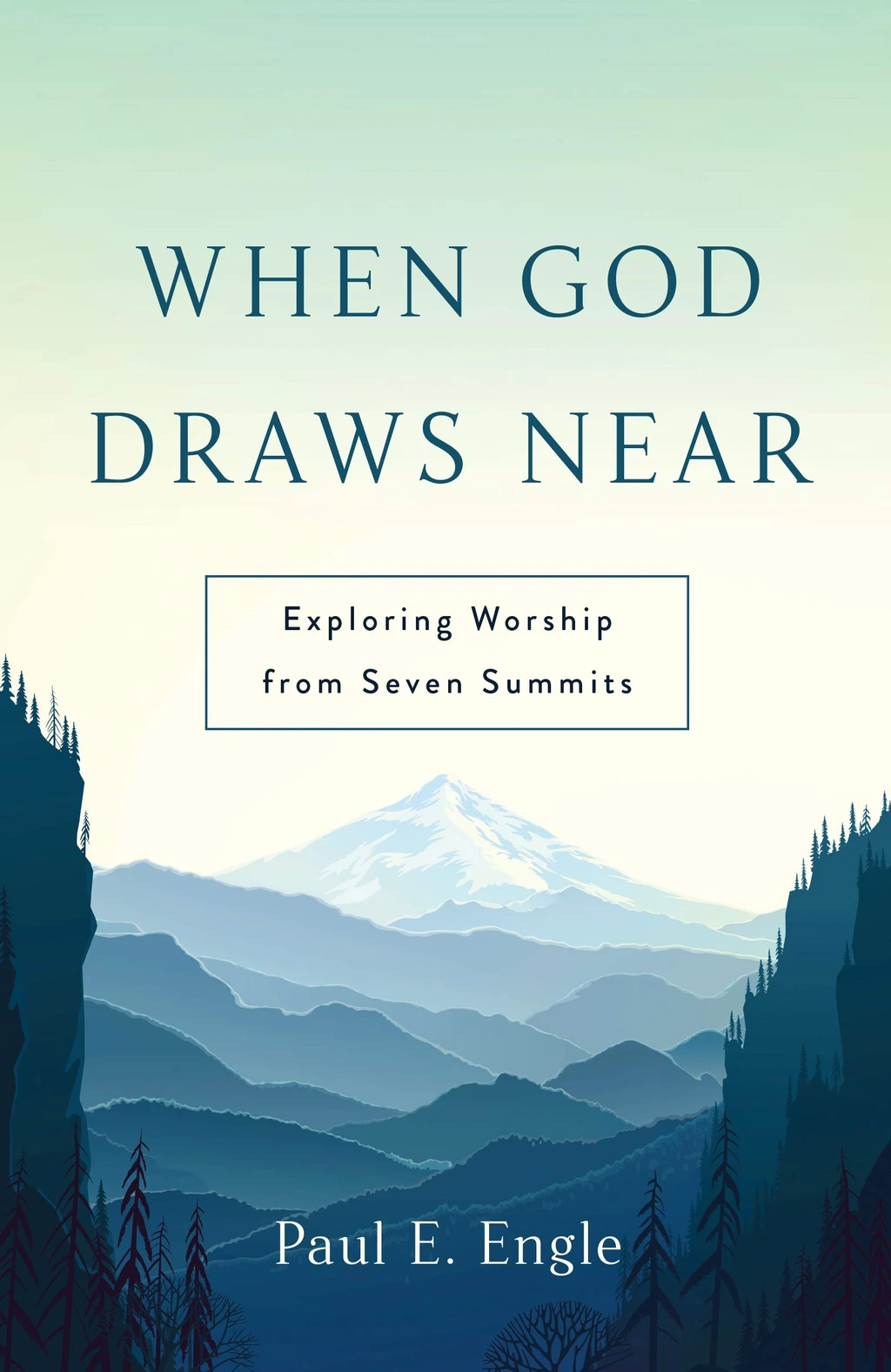 When God Draws Near: Exploring Worship from Seven Summits
Paul E. Engle
Reviewed by: Camden M. Bucey
Date posted: 04/05/2020
When God Draws Near: Exploring Worship from Seven Summits, by Paul E. Engle. P&R, 2019. Paperback, 216 pages, $12.00. Reviewed by OP minister Camden M. Bucey.
One of my favorite essays of J. Gresham Machen's is "Mountains and Why We Love Them," included by D. G. Hart in J. Gresham Machen: Selected Shorter Writings. Paul E. Engle references Machen's love of mountain-climbing (36) in When God Draws Near: Exploring Worship from Seven Summits.
In successive chapters Engle focuses upon particular aspects of God's relationship to his people that are accentuated on seven summits. Sinai is the place where God assembles his people. On Zion, he institutes temple worship. Carmel demonstrates a great triumph over idolatry. Gerizim brings into view the location of proper worship. On Hermon, the Lord Jesus Christ was transfigured, providing a glimpse into his eternal glory and the worship he receives from the angels in the highest heavens. From the Mount of Olives, Christ ascended, and through his blood, God's people have come to the heavenly Mount Zion. In all of these summits, Engle identifies God's overarching plan to dwell with us, likening it to an umbrella that covers all of history from Eden to the heavenly Mount Zion (20–21, 167).
When God Draws Near is thoughtful, engaging, and written in an accessible manner, which should not be taken for granted in a work of this type. Readers will benefit greatly by meditating upon its themes and treating them as an invitation to further study. There were, however, some aspects of the book that could have been developed and integrated more thoroughly. Covenants were briefly addressed in the context of Sinai (49), and the Fall is treated in the opening chapter on Eden, but I failed to find any mention of the covenant of works or Genesis 2:15–16. Engle helpfully references Ezekiel 28:13–14, which describes Eden as the "holy mountain of God" (21–22), but because God's promise to Adam in the covenant of works is not acknowledged, the book treats redemption in Christ as a restoration of Eden rather than as the inauguration of a new and glorious mode of life (24–26). By understanding the deep foundations of covenant theology, we come to see what binds these mountains together in Scripture. It is not a return to the first mountain; it is entrance into the highest heavens.
Adam was created in true knowledge, righteousness, and holiness in fellowship with God. There was nothing deficient with him. Nevertheless, the Lord always intended for him to move from the natural to the Spiritual (see Paul's comparison in 1 Cor. 15:42–49). Geerhardus Vos called this heavenly orientation the "deeper Protestant conception" (Reformed Dogmatics, 2:13). God offered this higher, Spiritual life to Adam in the covenant of works, and while he forfeited that life in disobedience, the Lord was merciful in establishing the covenant of grace (Gen. 3:15). Through his own blood, Jesus Christ secures redemption for his people. He does not merely restore Eden; he brings his people to the same glorious goal promised in the covenant of works and realized at the heavenly Mount Zion (Heb. 12:18–24; Isa. 2:1–4; Mic. 4:1–5). Mountains have always been a place where the gaze of God's people is drawn upward, so to speak, to the heavenly places where Christ is now seated at God's right hand (Col. 3:1–4).