Today in OPC History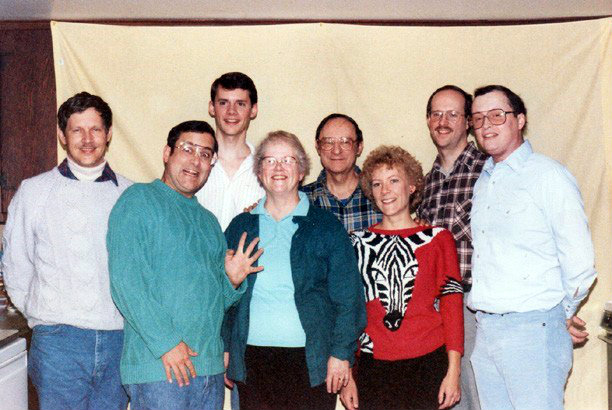 September 19
Ruth Bacon
On September 19, 1924, Ruth Anderson Bacon was born in St. Louis. Missouri. The daughter of Southern Presbyterian Missionaries to the Congo, William and Dorthy Anderson, and the niece of Orthodox Presbyterian missionary Bruce Hunt and OPC pastors' wives Mary Cummings and Margaret Dunn, Ruth graduated in 1945 with a degree in Bible from Maryville College, Maryville, Tennessee. She then moved to Philadelphia to stay with her aunt Margaret, who was then a member at Mediator Chapel, a congregation in the OPC. There Ruth met Henry Bacon and they were married on June 19, 1948.
Ruth and Henry would move to Connecticut in 1959, where they joined Westminster OPC in Hamden. Both made great contributions to the church. Henry served as a ruling elder. Ruth's gift was musical, and for nearly a half of a century she served Westminster Church playing the organ for worship services. She also directed the choir for years.
In testimony to God's covenantal faithtfulness, Ruth and Henry raised six children, Bill, Dan, Peter, Joel, Karl and Martha, who are members of the OPC or PCA. Karl, Bill and Peter are OPC ruling elders, Joel is an OPC deacon, Dan is a PCA deacon, and Martha is married to a PCA deacon, Jeff Quinto.
Ruth Bacon went to be with the Lord in 2006.
Picture: Ruth and Henry Bacon (middle), Bill, Dan, and Peter (on the left) and Martha (Quinto), Joel, and Karl (on the right)