Today in OPC History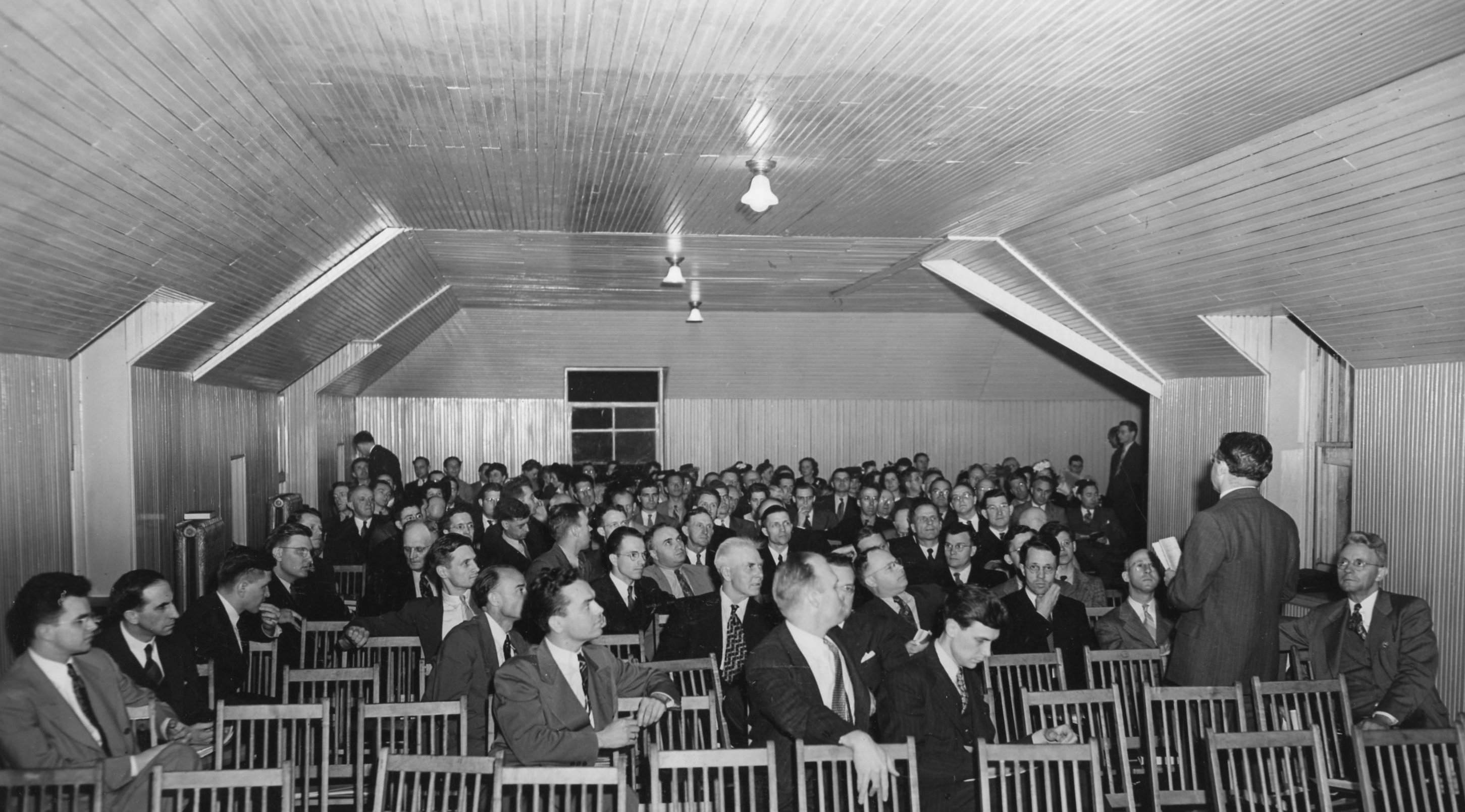 January 25
Kelly Grier Tucker
On this day in 1985, the Rev. Kelly Grier Tucker, a founding member of the Orthodox Presbyterian Church, went to be with the Lord at the age of 87 years old. A graduate of the University of Louisville and Louisville Presbyterian Theological Seminary, Mr. Tucker was ordained in the Presbyterian Church, USA in 1928 to serve at Mt. Calvary Church in Philadelphia, He then went to the mission field in Albania. In 1932, he attended Westminster Seminary and the next year became pastor of Valley Forge Church. Mr. Tucker not only joined the OPC at its birth, but helped lead the Valley Forge Church, which had relocated to Norristown, into the denomination.
During the decade of the 1940s, Mr. Tucker was a frequent attender of the general assemblies of the Orthodox Presbyterian Church, including the 13th (1946) General Assembly pictured above meeting in the Carriage House on the campus of Westminster Seminary.
Mr. Tucker would go on to serve as pastor of the OPC in Cornville, Maine from 1944-1951 and Covenant OPC in Albany, New York from 1952-1959.