Today in OPC History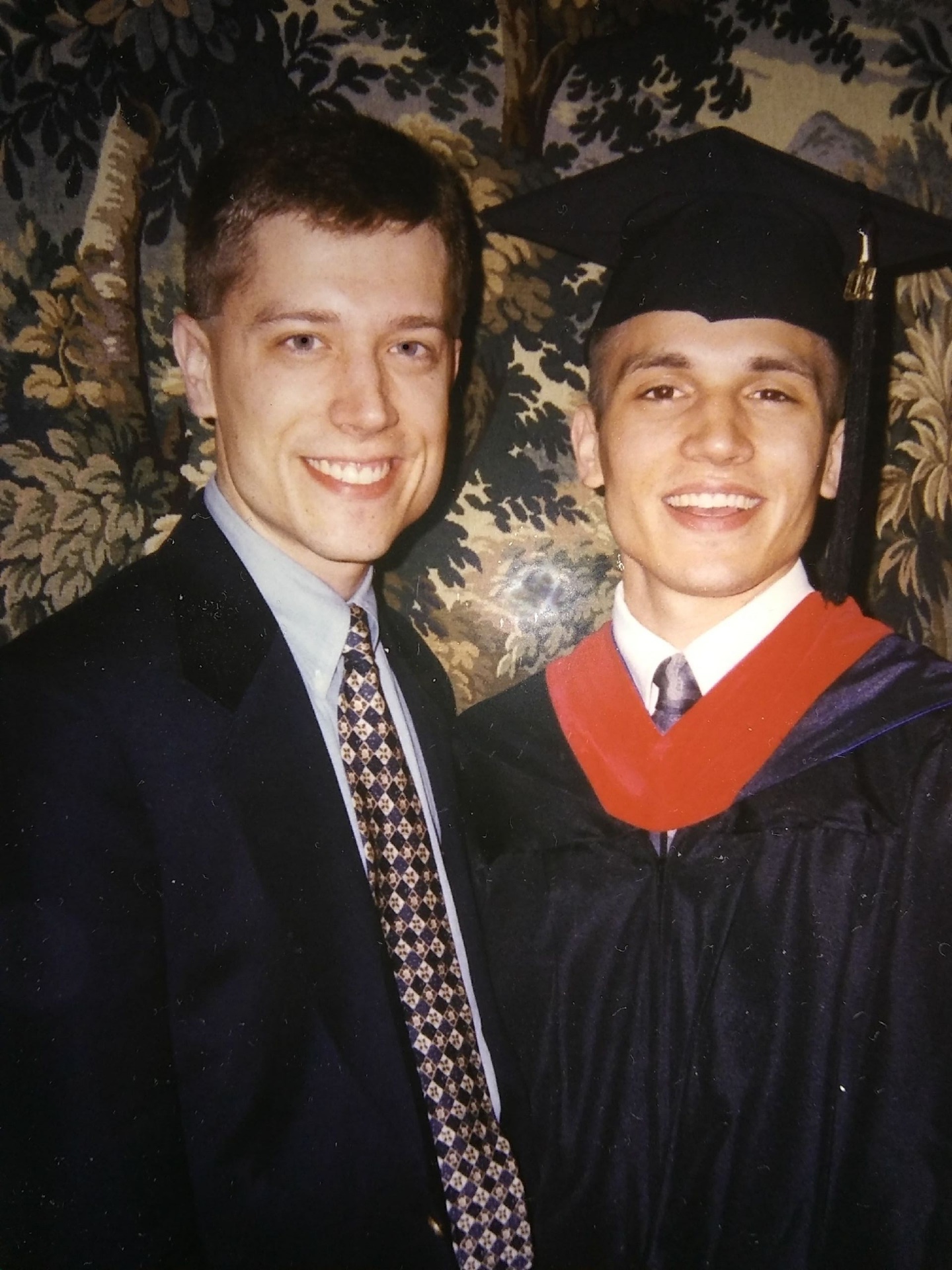 September 19
David Harr
Today is the 45th birthday of my brother David Harr, pastor of Immanuel OPC in Medford, NJ. Barely two years younger than me, David was born in Voorhees, NJ on September 19, 1975. Along with our younger brother (Greg) and sister (Lynn), we grew up in an incredibly supportive and loving family where respect for the church was instilled by our parents (Tom and Linda) from a young age. However, it was in high school when the gospel really began to take root in David's life. And God continued his work as he attended Lafayette College in Easton, PA.
Connecting with solid campus ministry and a local OPC church, David grew in his faith while in Easton. In fact, I remember his college-break "job" one year was to memorize the Westminster Shorter Catechism. Because Lafayette had been founded in the 1830s by a Presbyterian minister (George Junkin), there was actually a scholarship available for someone wiling to memorize the catechism. (Great gig if you can get it.)
Sensing a call to ministry and guided by godly counsel, David went straight from Lafayette to Westminster Seminary where he completed his M.Div in 2001. In January 2002, David married Maggie Chase, a truly amazing women whom he had met at Westminster. Partners in life and gospel ministry, they served first at Immanuel OPC in Bellmawr where David was ordained by the Presbytery of NJ in November 2002. He served as Immanuel's Associate Pastor until 2007 when he was sent to plant a new church about 20 miles northeast in Medford.
Planting a church is not easy, but God has done amazing things. After years of renting space at different locations in town, Immanuel now has a beautiful property in Medford. David and Maggie continue to serve one another and God's people. And they are parents to four of the best nieces and nephews an uncle could ever have.
To me, personally, David has been a continual role model. He may be my younger brother, but he preceded me (by a few years) to a personal relationship with Christ and (by about a decade) to pastoral ministry.
I once asked him why, after sensing a call to ministry halfway through college, he decided to continue with a degree in physics. (To me, studying physics seemed slightly masochistic to begin with.) He responded by saying that physics was essentially looking at complicated problems and solving them. That, he said, is great training for pastoral ministry.
That makes sense. And God has used those skills to accumulate years of pastoral experience that has (no doubt) been of great service to Immanuel and the OPC. But as the personal beneficiary of his trusted confidence, advice, and friendship... also of great service to me.
Editor's Note: Tom Harr is the pastor of Calvary Presbyterian Church (PCA) in Allenwood, NJ (at the other end of Rt. 70 from David).
Picture: Tom (left) and David Harr at David's graduation from WTS in 2001.