Today in OPC History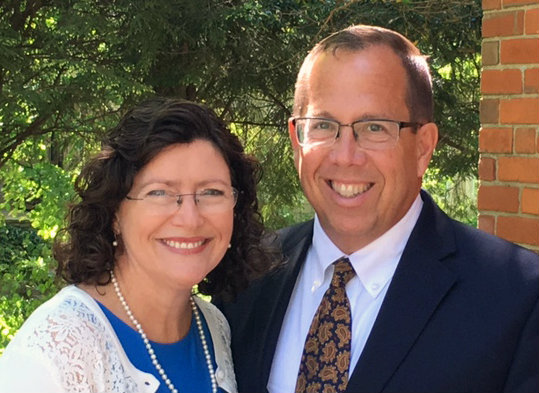 July 17
Eric and Donna Hausler
Growing up in Iowa, Eric Hausler was fascinated by different cultures and spent a summer in France learning the language. Both Eric and his future wife, Donna Prillaman, became believers in junior high. At the University of Kansas, Eric majored in French and international politics, studied Haitian Creole, and spent a semester in Haiti where he fell in love with the Haitian people. Growing up in Florida, Donna worshiped at a Presbyterian Church in America congregation in Coral Gables, where she first met Eric when he served as a Haitian interpreter one summer. Eric heard Reformed teaching and preaching for the first time. After Eric's 1983 graduation, Eric was an intern at the church. In 1984, Donna graduated from Texas Christian University and worked alongside Eric with the church youth group. They married on this date in 1987.
Eric earned his master of divinity from Westminster Seminary California in 1989 and was ordained in the PCA in 1990. In Florida he served PCA churches in Coral Gables and North Naples until 1998. During those years Eric led many short-term mission trips to Haiti. Their family also grew to four sons: Micah, Timothy, Joseph, and Daniel.
Coming into the Orthodox Presbyterian Church in 1998, Eric was received by the Presbytery of the Midwest as a church planter and later as pastor of Redeemer Presbyterian Church (OPC) in Ada, Michigan. While there he annually led mission teams to Haiti and helped the Presbytery of the South and the OPC's Committee on Foreign Missions develop a mission field in Haiti. In 2013, Eric returned to Florida as church planter of Christ the King Presbyterian Church in East Naples. He also teaches a weekly Bible study at the county jail where Donna works as a part-time administrator in the chaplain's office.
Picture: Eric and Donna Hausler