Reviews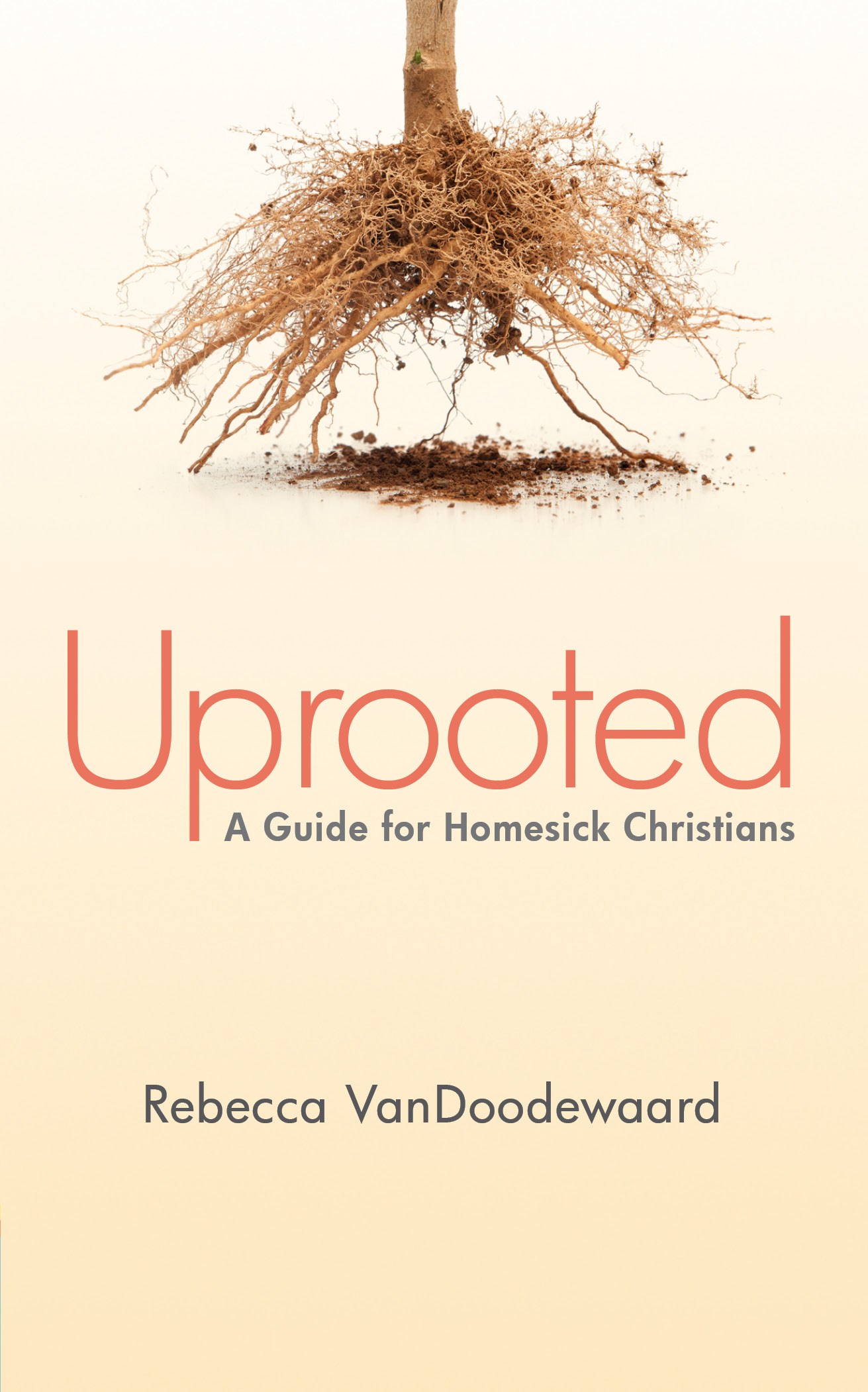 Uprooted: A Guide for Homesick Christians
Rebecca VanDoodewaard
Reviewed by: Brooke Brycko
Date posted: 06/02/2013
Uprooted: A Guide for Homesick Christians, by Rebecca VanDoodewaard. Published by Christian Focus Publications, 2012. Paperback, 112 pages, list price $7.99. Reviewed by OP member Brooke Brycko.
The average American will change addresses thirteen times before he dies, and the rise of globalization has made homesickness a more common, intense, and even perpetual state of mind for more people than ever before. Christians are no exception to the epidemic. Homesickness affects our families, churches, workplaces, and universities, but we are often unprepared to meet this challenge in a God-honoring way. So how should Christians handle homesickness?
VanDoodewaard's book is a valuable tool for grappling with this question. She neither pampers nor downplays feelings of homesickness, but rather calls believers to show courage in the face of this potentially paralyzing emotion. VanDoodewaard's insights come from her own family's experiences with relocating many times in rapid succession. These transitions drove her to read the writings of figures from Christian history who recorded their struggles with homesickness, and she weaves their reflections throughout the book. VanDoodewaard also draws upon her work with international students, as well as her observations of uprooted family and friends.
While the book is small and does not attempt to cover the issue of homesickness exhaustively, it puts forth solid principles, demonstrating that theology is indeed practical. VanDoodewaard offers Christ-centered guidance on cultivating habits and thought patterns that tend to counteract homesickness in general. She also devotes chapters to three special circumstances: battling homesickness while unmarried, while raising children, and while working in the pastorate.
But the book's best tactic for putting homesickness in its proper place is a doctrinal one. The Reformers and Puritans often said the main goal of the Christian life is to prepare for death, and VanDoodewaard pinpoints homesickness as a special opportunity to do just that. Paradise has been lost; we wander the earth and pine for a perfect, permanent spot to call home, because that is precisely what we were created to have. Such a home is unattainable in this life. But when viewed through the lens of eternity, homesickness can loosen our grip on earthly things, show us the all-sufficiency of Christ in our weakness, and cause us to long instead for the everlasting home the Lord is preparing for us.
Uprooted should make the packing list of anyone who is preparing for, or has recently experienced, a move—especially students, families, and individuals in the ministry, missions, or military service—and those experiencing culture shock in a foreign country. It will fit in your suitcase, with no cramming required!