Reviews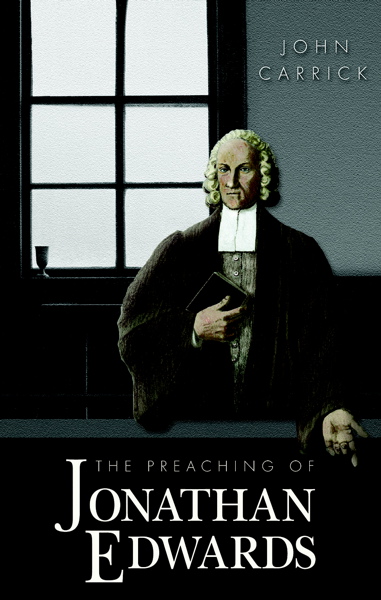 The Preaching of Jonathan Edwards
John Carrick
Reviewed by: Brian De Jong
Date posted: 08/08/2010
The Preaching of Jonathan Edwards, by John Carrick. Published by Banner of Truth Trust, 2008. Hardback, 465 pages, list price $28.00. Reviewed by OP minister Brian De Jong.
Rarely does one discover a book that works so well on so many levels. The Preaching of Jonathan Edwards, by OP minister John Carrick, is one such volume.
Most obviously, Carrick's book serves as a historical survey of the oft neglected preaching ministry of America's greatest theologian and philosopher. This book also provides interesting biographical insight into the personal life and ministerial struggles of Edwards.
Additionally, it sheds much light on the art and science of preaching. It holds homiletical value for those who take seriously the task of proclaiming the unchanging word of God.
Academically, philosophically, and intellectually, Carrick's comprehensive analysis of Edwards more than holds its own, as has been recognized by others.
Carrick begins with an interesting overview of the Edwards legacy and of the recent renewal of interest in the New England divine. He then surveys the broad themes that characterize Edwards's preaching: God-centeredness, Christ-centeredness, judgment, divine sovereignty, and human responsibility, to name a few.
As a professor of homiletics, Carrick helpfully isolates and examines numerous facets of Edwards's sermons, including introductions, illustrations, imagery, repetition, use of exhortation, use of examples, style, delivery, and conclusions. The central section of this book serves as a detailed assessment of Edwards's entire body of sermons.
This book is not a cold piece of academic business. Both Carrick and Edwards infuse the pages with a warm and practical piety that often stirs the soul. The longer excerpts from Edwards's sermons, and Carrick's own commentary upon them, frequently touched my heart.
Although Carrick is thoroughly familiar with Edwards's writing and preaching, he maintains a critical distance from the great man he obviously admires. This enables Carrick to properly critique the weaknesses of Edwards's approach, as well as celebrate the strengths. It also allows Carrick to interact profitably with other analysts of Edwards.
While its length may appear daunting at first, Carrick's volume is thoroughly worthwhile for all who love the preaching of God's word. It should prove especially stimulating for those called to the holy task of proclaiming the glories of Christ crucified. It also makes an important contribution to the historical study of American Christianity's favorite son.