Reviews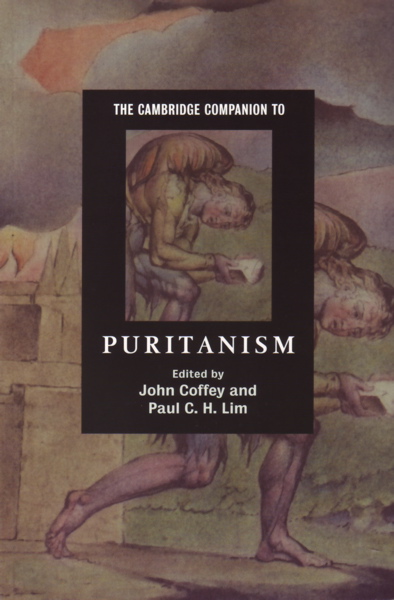 Four Favorites by John Coffey
John Coffey
Reviewed by: Charles Jackson
Date posted: 12/30/2012
British historian John Coffey is one of the best writers on seventeenth-century British religious history.
1. John Coffey, Politics, Religion and the British Revolutions: The Mind of Samuel Rutherford. Cambridge, 1997.
This is the first modern intellectual biography of the Scottish theologian and political theorist Samuel Rutherford (ca. 1600–1661) and one of the most historically and theologically sensitive ever written. It provides a thorough discussion of Rutherford's religious and political ideas, and their role in the ideology of the Scottish Covenanters and the Puritans, whose resistance to Charles I provided the context for the Westminster Assembly.
2. John Coffey, The Cambridge Companion to Puritanism. Cambridge, 2008.
The terms of Puritan and Puritanism have been misunderstood by friends and foes alike. The essays in this book explore Irish, Welsh, Scottish, and European adaptations of Puritanism, as well as English and American versions. It will challenge OP readers to reevaluate this crucial tradition within its wider social, cultural, political, and religious contexts.
3. Alister Chapman, John Coffey, and Brad S. Gregory, eds., Seeing Things Their Way: Intellectual History and the Return of Religion. Notre Dame, 2009.
Coffey argues that religious thought needs to be afforded the same respect in intellectual history as scientific or political thought. Religion often played the central role as the underlying presupposition in constructing all meaning. Thus, argues Coffey, only when religion is reinserted into historical accounts will intellectual historians be able to deliver a richer, more complete and honest kind of history.
4. John Coffey, Persecution and Toleration in Protestant England, 1558–1689. Longman, 2000.
At the heart of this study are civil and ecclesiastical toleration. Coffey is critical of historians who have blurred the distinction between the two. A third form of toleration is toleration in its social context; the practical tolerance of religious dissidents in neighbors, relatives or friends. Beginning with St. Augustine, Coffey emphasizes the importance of the theological arguments that formed the basis for both early modern and modern forms of toleration.
Reviewed by OP minister Charles Jackson