Reviews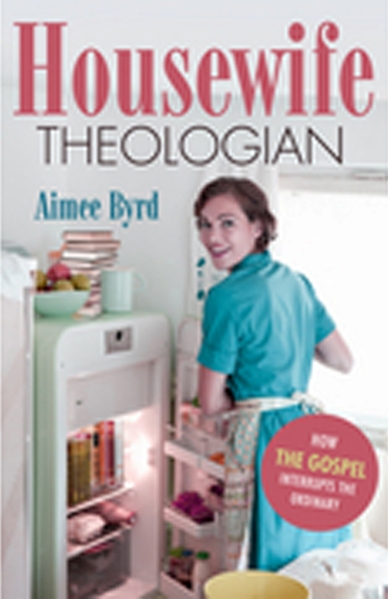 Housewife Theologian: How the Gospel Interrupts the Ordinary
Aimee Byrd
Reviewed by: Kelli Clifford
Date posted: 07/20/2014
Housewife Theologian: How the Gospel Interrupts the Ordinary, by Aimee Byrd. P&R, 2013. Paperback, 240 pages, list price $12.99. Reviewed by OP member Kelli Clifford.
Do you ever feel embarrassed to tell people you are a housewife? Are you confused by all the different opinions about womanhood? Aimee Byrd, a member of Pilgrim Presbyterian Church (PCA) in Martinsburg, West Virginia, wrote Housewife Theologian to encourage married women to improve their theology (p. 68) and better grasp biblical truths about women's roles. She calls women to do theology as a "necessary part" of their vocation as housewives (p. 13) and dismisses the notion that this field is just for professionals. Her lighthearted and personal writing style firmly challenges superficial notions of the "perfect Christian wife."
Byrd rightly sees theology as impacting every area of our lives as married women, including submission, physical beauty, sexuality, and hospitality. She minces no words in calling women to apply truth to all areas of their life and deal with the sin that is preventing them from doing so. Sin "is not a well-mannered guest. It multiplies, infests, and consumes" (p. 161). Yet she points out that even when Eve blew it, "God did not give [Adam] a new helper" (pp. 28–29). What a gracious insight!
Byrd strives to elevate the title of "housewife" from the depths to which it has fallen. She does not tell you how to wash your laundry, school your children, or love your husband. Instead, she points to our motivations. Why do we stress out when the house is a mess? Why are we so worried about our looks? Our deepening affections for Christ must motivate all our activities. Christ's love for us becomes the source of our confidence and desires. So don't expect to finish feeling like you have failed at being a wife. But neither will you feel like a success! You should finish feeling like a normal Christian woman.
While Byrd addresses many topics in general, she leaves the work of specific application to the reader. Every chapter ends with meaty questions that could be used in a Bible study, personal devotions, or conversations with your spouse. The questions are honest, encouraging, and to the point—one of the best parts of the book. I recommend following her instructions and reading the book over the course of a year to allow you the time to chew on the questions with honest, deep reflection.
Given the intimate issues discussed in the book, I would recommend it to engaged or married women. Having said that, one could certainly adapt the content to disciple a broad age range of single or married Christian women. Some editorial oversights and typos may require you to reread some passages to get a firm handle on their meaning, but the benefits of a solid, Reformed book on womanhood make them easy to overlook.