Reviews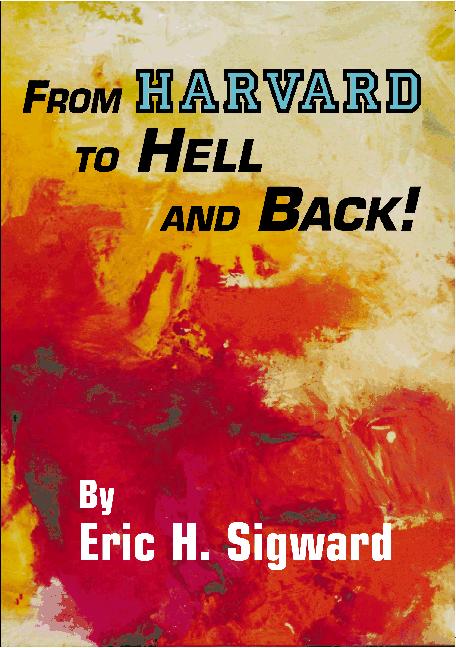 From Harvard to Hell and Back
Eric H. Sigward
Reviewed by: G. I. Williamson
Date posted: 05/07/2006
From Harvard to Hell and Back, by Eric H. Sigward. Published by Scribe, Inc., 2002. Paperback, 190 pages. $11.95 (at www.ericsigward.com). Reviewed by G. I. Williamson.
This is a remarkable, true story by a member of the Franklin Square (New York) OPC. And it was not easy to write. As the author himself puts it, "There is much missing here, because I cannot bear to look at it. There is much prudishness about this account, but it was the best I could do with such personal material." One senses this throughout Eric's painful account of his youthful years, during which he was often intoxicated both literally and figuratively - with strong substances and strong social and intellectual enticements.
While Eric was living out the contents of this interesting book, I was already entering the third decade of my ministry. I was well aware of the spiritual hurricane that had descended upon the young people of America, beginning in the 1960s. And yet it seemed alien to my own life experience. No one has ever conveyed to me a sense of what it was like to be a young person, caught right in the middle of "the storm," as powerfully as Eric has.
It was very heady stuff: to be "in" at Harvard, and then, later, at Cambridge, and to have the "freedom" and means to take in all the cultural riches - and sensual pleasures - of Europe. Yet through it all there was a gnawing pain. As Augustine prayed long ago, "You have made us for yourself, a Lord, and our hearts are restless until they find rest in You." And-praise be to our sovereign and wonder-working God! - this was to be Eric's portion. Our great God can draw a straight line with a crooked stick. He can use a seriously flawed, but very earnest, Christian pastor as his instrument (for me, a sobering reminder). But, as in my own life, it didn't stop there. No, God sovereignly brought other influences to bear on Eric, until he found the solid ground on which he securely rests in the Reformed faith.
What a story! What a transformation! This fine book is an encouragement to read. I recommend it.