Reviews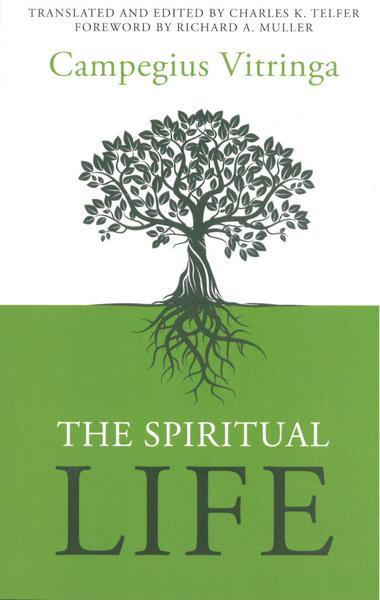 The Spiritual Life
Campegius Vitringa
Reviewed by: Carl A. P. Durham
Date posted: 01/12/2020
The Spiritual Life, by Campegius Vitringa, translated and edited by Charles K. Telfer. Reformation Heritage, 2018. Paperback, 260 pages, $15.00. Reviewed by OP pastor Carl A. P. Durham.
Seventeenth-century theologian John Owen taught that Christ as the head of all the saints, communicates spiritual life to all that are his. As we read in Galatians, "I live; yet not I, but Christ lives in me" (2:20).
Campegius Vitringa, born in Friesland almost fifty years after Owen, and whose work, The Spiritual Life, has been recently translated by Professor Charles K. Telfer, would heartily agree. The book was written, in Telfer's words, "to motivate people for the Christian life and to stir them up to pursue a Christian lifestyle very effectively and with biblical support," that is, living for Christ with an "active piety" (xii).
Vitringa succeeds in his task of wedding biblical knowledge to piety. I particularly came to value chapter 12 on the means of grace and his teaching on prayer. Vitringa does not fail to accord public prayer in corporate worship its primacy of place; however, it is his definition of prayer in one's closet (Matthew 6:6), "when a person closes the door and directs himself to God in friendly intercourse and familiar exchange" (117), that reminded me of the great liberty and blessing there is in such private fellowship with the Lord.
Such an exchange, Vitringa says, must be intimate and frank, as we pour out our hearts before his face (Ps. 62:8; Ps. 42:4; Isa. 26:16). I especially love his focus on such private prayer as expressing domestic simplicity with God as our Father:
The godly soul, alone with God and regarding Him as a caring father, comes humbly before His throne and takes no great care with what words to speak or the arrangement of what to say (as one must do in public prayers) other than that which easily comes to mind. He simply prays, humbly and with confidence, using whatever words his own affections suggest as he is standing before God. (118)
Besides this healthy corrective for mystic experientialism or officious artifice in prayer, we must pray without giving up. Citing Jacob's refusing to let go of the Angel of the Lord until the blessing came, Vitringa encourages us to do this, citing prayer as the means for us to "conquer the unconquerable One" (119).
How we need bold encouragement to lay hold on God in the secret place with such a conquering faith! Even as John Calvin wrote in his commentary on Hosea 12:4:
Now, when we are said to wrestle with God, and the issue of the contest be such, that God leaves the victory to us, we are not then improperly called conquerors, yea, even of God himself.