Reviews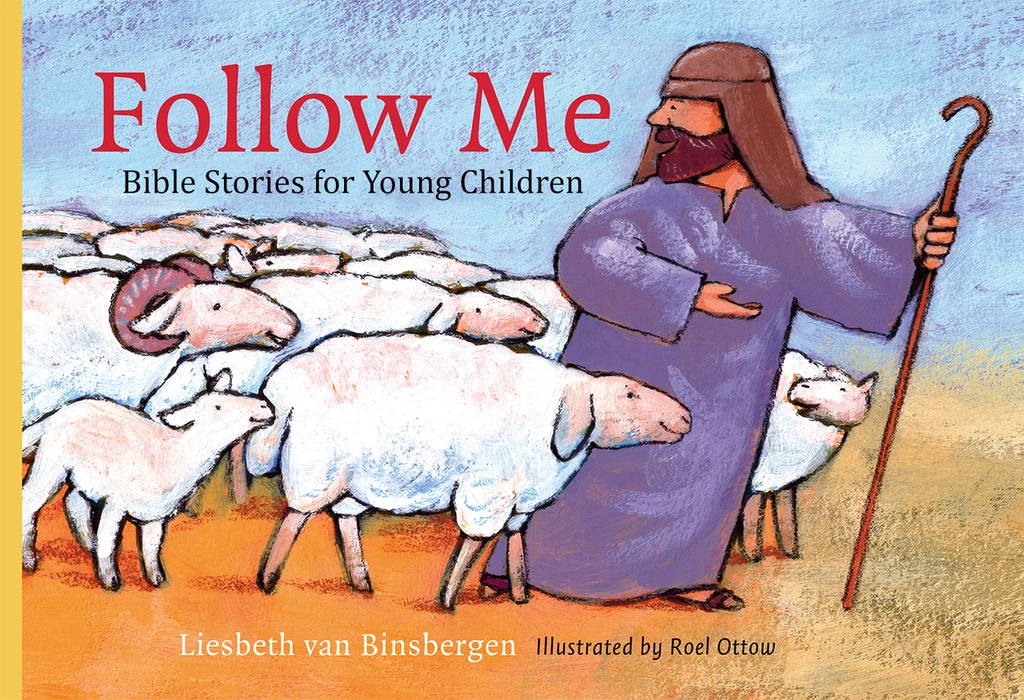 Follow Me: Bible Stories for Young Children
Liesbeth Van Binsbergen
Reviewed by: Rachel Crum
Date posted: 03/22/2020
Follow Me: Bible Stories for Young Children, by Liesbeth Van Binsbergen. Reformation Heritage, 2019. Hardcover, 386 pages, $18.00. Reviewed by OP member Rachel Crum.
There is something wonderful about story Bibles. Perhaps it is the way that they present familiar Bible stories in simple, childlike ways and help us to see connections where we might not have seen them before. I have memories of my dad reading a story Bible to us as kids, and I love to gather my five- and three-year-old up to read to them from our story Bibles. I was excited, then, to preview a new story Bible, Follow Me: Bible Stories for Young Children, recently translated from Dutch into English.
The book is surprisingly heavy, and about twice the size I would expect a story Bible to be (12 x 8 inches). It walks extensively through the Bible, which I think will be an attraction for those looking for something thorough. Its other main attraction is that there are no pictures of Jesus in the illustrations, which can be rare in a story Bible.
There are two pages of text and one full-page illustration per story. The stories are told in very simple language, but they seem somewhat long for very young children. It was difficult for me to figure out the best age group for this book. Each story also includes the Scripture reference it is drawn from and three discussion questions at the end to aid in conversation with your kids.
There is a strange smattering of thees and thous found throughout in different stories—pastiche language seemingly drawn from the KJV. I was confused about why those were included in this translation from the Dutch. But my main critique is that each story is more or less a paraphrase of the actual Scripture text, which is why the stories are somewhat long. They include lots of details and are pretty faithful to the text, but are so detailed that they struggle to set themselves apart from the actual Bible stories. I was really longing for interpretation of the Scripture texts, especially in the Old Testament stories. The back cover blurb reads, "In the Old Testament, we are pointed to the Lord Jesus as we see how much we need Him and how God promised to save the world through Him." I found this to be misleading, as I did not find any references in the Old Testament stories to Jesus or any interpretation of them in light of the gospel and the New Testament. This does a huge disservice to our children and their understanding of the Bible, as it leaves the stories open to be interpreted in a moralistic way, and makes this book very different from The Jesus Storybook Bible (ZonderKidz) and The Gospel Story Bible (New Growth), two books which show me and my children how Jesus and the gospel are hidden in the Old Testament and revealed in the New Testament.