Reviews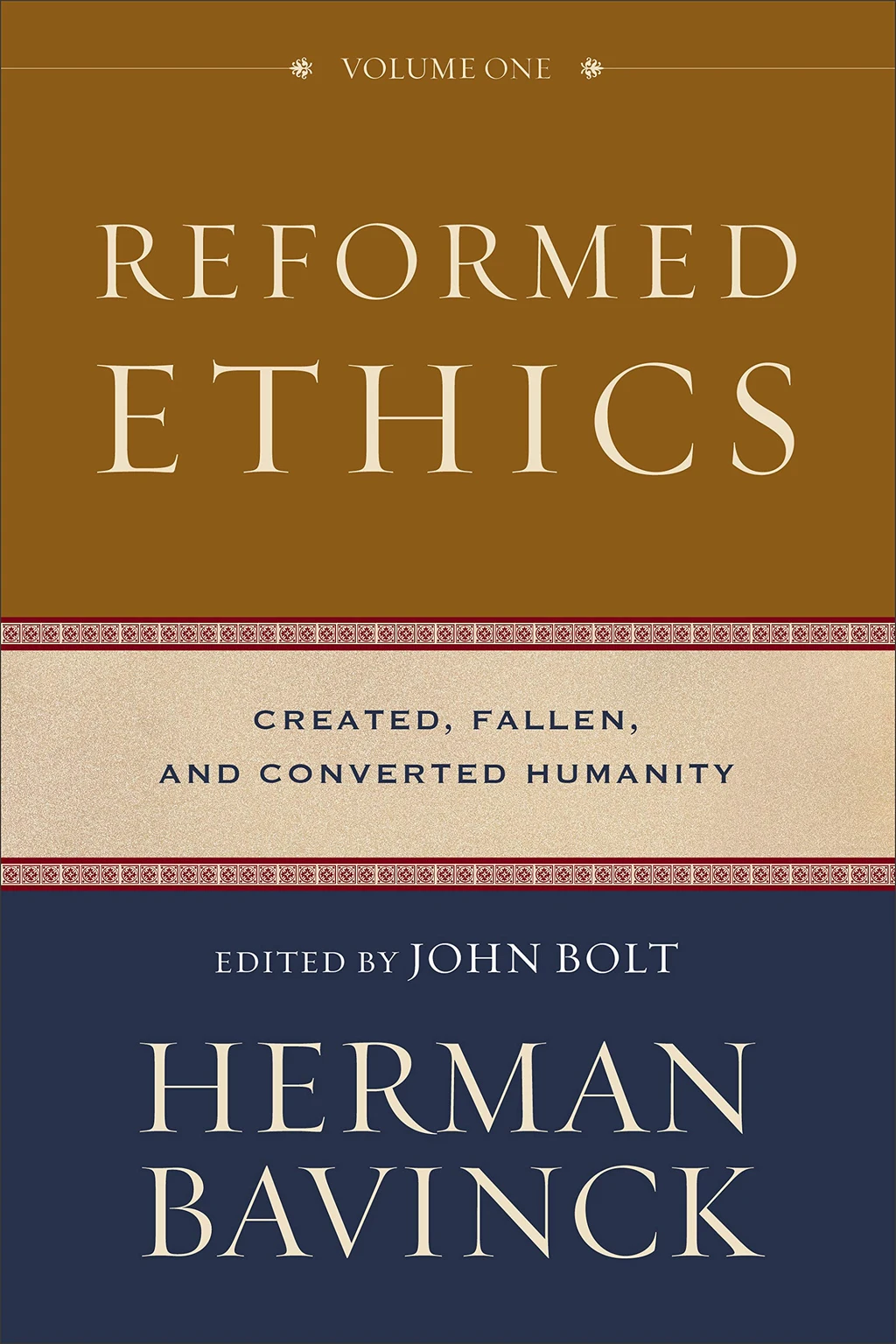 Reformed Ethics, vol. 1: Created, Fallen, and Converted Humanity
Herman Bavinck, John Bolt, Ed.
Reviewed by: R. Carlton Wynne
Date posted: 05/10/2020
Reformed Ethics, vol. 1: Created, Fallen, and Converted Humanity, written by Herman Bavinck and edited by John Bolt, et al. Baker Academic, 2019. Hardcover, 608 pages, $36.59 (Amazon). Reviewed by professor R. Carlton Wynne.
Once blessed when Herman Bavinck's Reformed Dogmatics appeared in English translation in 2003–2008, the Reformed Christian world is now blessed again by the new English translation of Bavinck's companion work on Reformed ethics.
This volume (inaugurating a projected three) is derived from the first portion of a 1,100-page unfinished manuscript long hidden in the Bavinck archives in Amsterdam, but discovered in 2008 by Dirk van Keulen, a researcher at The Neo-Calvinism Research Institute, TU Kampen. Evidence indicates that Bavinck developed this manuscript while teaching ethics at the Theological School in Kampen in the 1880s and 90s, but never sought its publication.
This firstfruits of Reformed Ethics divides into two main sections: Book I, "Humanity Before Conversion," where Bavinck examines the creation of humanity as God's image, the essence of sin and its consequences, and the conscience; and Book II, "Converted Humanity," where he unfolds the many dimensions of life in the Spirit, including how Scripture and church history express it, the role that perseverance occupies in it, the pathologies that afflict it, and the spiritual disciplines that enhance it.
Readers will find this work to be quintessentially "Bavinckian" in at least three ways. First, Bavinck deploys his holistic and organic thinking by linking the distinct disciplines of dogmatics and ethics, explaining that while dogmatics deals with "what God does for us and in us," ethics addresses "what it is that God now expects of us when he does his work in us" (22). He adds, "Dogmatics proceeds from God; ethics returns to God. In dogmatics, God loves us; in ethics, we love him" (22).
Second, Bavinck displays his Reformed bearings by taking Scripture as his sole source and norm for doctrine and life (26), explicitly disclaiming rationalistic thought or autonomous human behavior, shunning both natural theology and all Pelagian accounts as informing ethics, and yet avoiding biblicism. Much like in his Dogmatics, Bavinck first gathers up Scripture's teaching on a subject; then explores how the Christian church, especially the Reformed variety, has understood Scripture's teaching, and then proceeds to describe how we should apply it today. Comprehension is aided by the editors' summaries at the start of each chapter.
Third, Bavinck's treatment of ethics is devotionally rich. Readers will especially benefit from his trenchant analysis of self-love (or "egocentricity") as the "organizational principle" of sin (105), as well as his exposition of the countless categories of sin (118–45). They will also exult in his discussion of the way Spirit-wrought love of God in Christ, through fellowship with him by faith, organically begets Christian maturity in knowledge, faith, and hope (317–59). Bavinck's pastoral wisdom is particularly on display in a long section on Christian assurance, which, he carefully explains, is mediated by God's Word, our faith, and the leading of the Spirit (363–403). The final chapter touches on eight means of spiritual renewal, especially prayer, which is "much more a privilege than a duty" (468).
Other than the editors' inclusion in the footnotes of nearly two dozen references to Wikipedia articles—odd for a work of this stature—this volume is a spiritual feast, prepared by a consummate Reformed theologian who relished Christ and longed to see God's people transformed into his image.