Reviews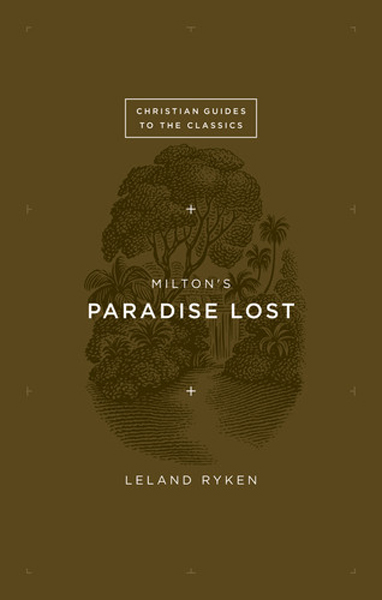 Christian Guides to the Classics
Leland Ryken
Reviewed by: Anne Shaw
Date posted: 05/11/2014
Christian Guides to the Classics, a series written by Leland Ryken. Crossway, 2013-. Each book: paperback, 96–128 pages, list price $5.99. Reviewed by OP member Anne Shaw.
Christian Guides to the Classics: the title of this series says it all. Each book in the series is written by Leland Ryken, a much-respected name in Christian scholarship. In these guides, Ryken provides a rigorous academic understanding of classic works of literature and situates them clearly and compellingly in a vibrant Christian worldview.
Each guide begins with three one-page essays: "The Nature and Function of Literature," "Why Classics Matter," and "How to Read a Story." A two-page summary follows these and offers pertinent details of "The Book at a Glance." A fourth essay, entitled "The Author and His Faith," deals with each author's Christian faith (or lack thereof) and worldview.
The bulk of each guide consists of plot summaries for each scene or chapter, commentaries, and questions for reflection and discussion. Notes in the sidebar offer explanations or translations of obscure passages into modern language, as well as further insight from history and culture, and ties to other works of literature and the Bible. Each guide concludes with a list of further resources, a glossary of literary terms used in the guide itself, and, in some cases, commentary from other literary critics about the work under scrutiny.
The commentary sections and notes in the sidebar give these guides the flavor of sitting in a college classroom listening to a knowledgeable, passionate, clear-thinking professor who knows how to communicate that knowledge, passion, and thinking to those of us with less experience in the literary realm. They allow us to comprehend more deeply what these works are about, not simply on the level of "who, what, where, and when," but deeper: into the "why." Why did the characters do and say what they did and said? Why did the author write it that way? Why should we care?
As an English teacher, literature buff, and Christian parent, I would highly recommend these guides for high school students, homeschoolers, and anyone who wants to delve more deeply into the complexities of great works of literature and explore how a Christian worldview—held by the author, the reader, or both—profoundly affects our understanding of those works. Unless you have taught university-level literature classes for over forty years (as Ryken has), you will undoubtedly learn something from these guides.
The way Ryken weaves the ideas and thought processes of a Christian worldview throughout the guides sets this series apart from other guides to the classics. If one simply wants to pass the test, SparkNotes or CliffsNotes might do just as well. If one wishes to truly know and appreciate a piece of literature, Christian Guides to the Classics is the series in which to invest.
The titles in the series so far are: The Pilgrim's Progress, The Odyssey, Macbeth, Hamlet, Great Expectations, The Scarlet Letter, Paradise Lost, and The Devotional Poetry of Donne, Herbert, and Milton.