Reviews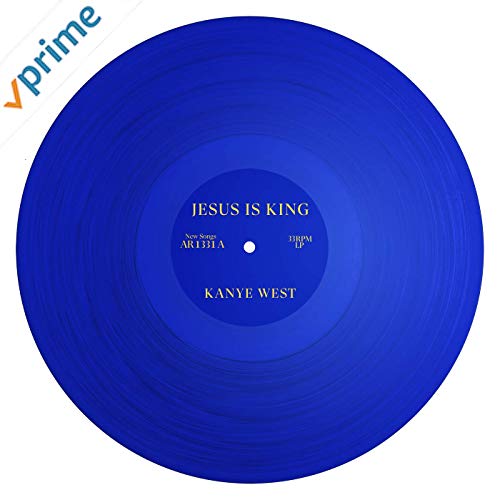 Jesus Is King
Kanye West
Reviewed by: Jacob VanDrunen
Date posted: 12/22/2019
Jesus Is King. Kanye West. GOOD Def Jam, 2019. Digital download, $10.00. Reviewed by OP member Jacob VanDrunen.
Many Christians are scratching their heads over what to make of Kanye West's recent conversion experience and the subsequent release of his Christian hip-hop album, Jesus Is King. As a testimony to the cultural significance of West's conversion, consider the appearances that he made on various late-night talk shows around the time the album was released. When was the last time mainstream talk show hosts discussed Christianity in anything resembling a positive light? Now they are—for their guest's sake at least, even if they don't understand the gospel themselves. We should be taking Kanye West seriously, too.
West has been openly struggling with God and the message of Christianity for a while now. In the last track on his June 2018 album, Ye, he wrestles with a shift in his view of women after the birth of his two daughters. Kids See Ghosts, his collaborative album with Kid Cudi released only one week later, has spiritual themes throughout. In January 2019, West began Sunday Service, a primarily gospel music production that has performed every Sunday since its inauguration. But according to Adam Tyson—the pastor who made waves by preaching a biblical, salvation-oriented sermon at a Sunday Service in September—it wasn't until the spring of 2019 that West had his experience of what Tyson calls radical salvation. Released after many delays on October 25, Jesus Is King is West's expression of the gospel that saved him.
Musically, the album is a clear continuation of West's style, but lyrically it presents a break and even reversal of many of the themes found in his older work. In "Closed on Sunday," though couched in a rather awkward analogy of Chick-fil-A's business model, we hear a respect for the Fourth Commandment that puts most American Christians to shame. Part of being a Christian, to West, is taking time out of one's week—away from the world and its media—for fellowship and worship. In "Hands On," he indicts those within the church who are skeptical of his conversion, asking them to pray for him instead of judging him. Finally, though quite removed from my own cultural context, it is hard to miss his overarching vision of the power that the gospel has to change hearts (especially young hearts) and heal communities that continue to struggle with violence both from gangs and the state.
Time will tell whether or not this is just another celebrity fad. But for now, we should rejoice that the gospel is being proclaimed in new ways to new people.